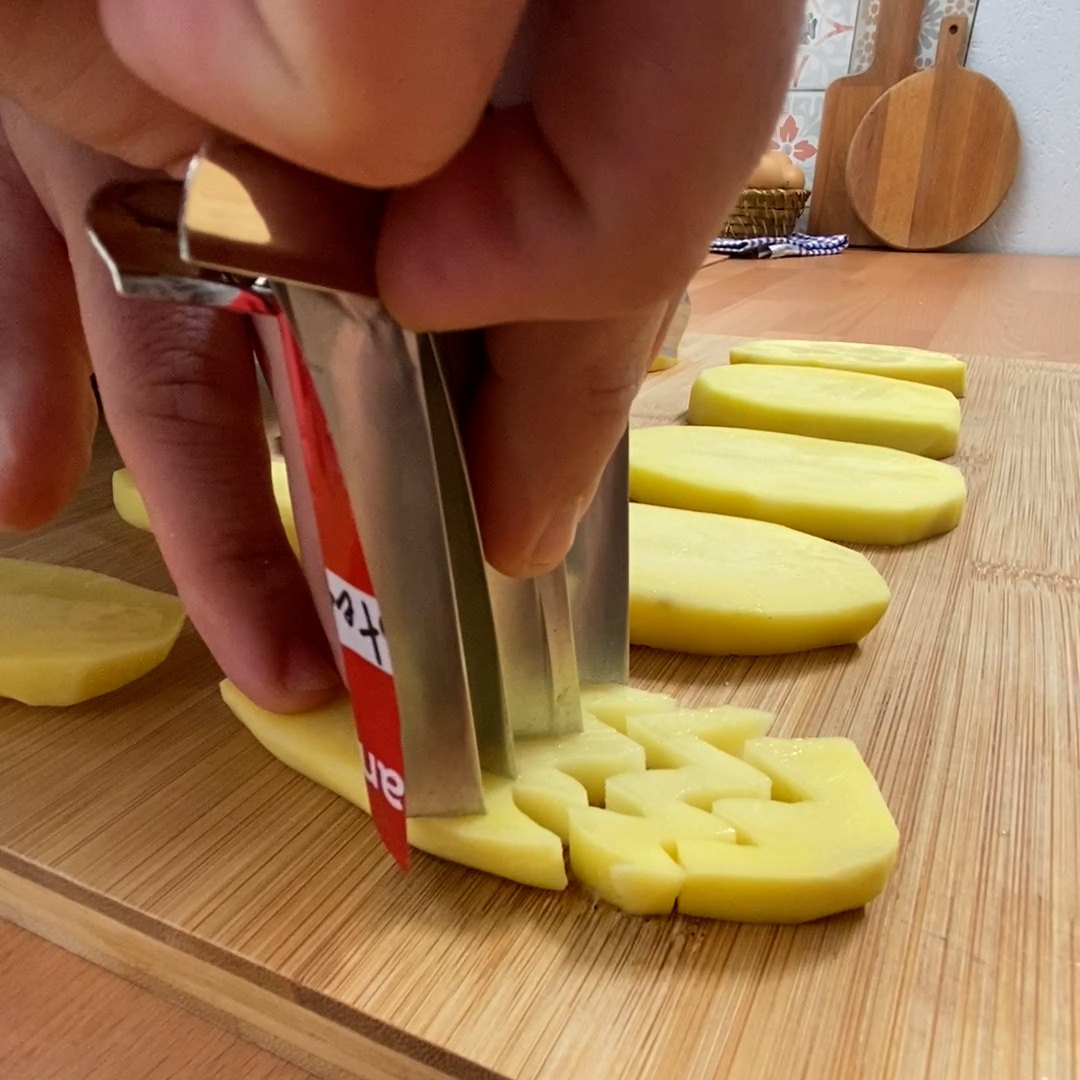 King Sausage Spiral
With homemade crinkle-cut fries 🌭🍟👑
Made by you!
Ingredients
1 large sausage link
1 sheet puff pastry
2 eggs
1/4 cup grated cheese
2 onions, chopped
2 1/3 tbsp sugar
3.3 oz white wine
3 boiled potatoes
Sunflower oil
Salt & pepper
2 plain yogurts
Mint
Dill
Basil
3 1/3 tbsp lemon juice
Tools
Toothpicks
1 aluminum soda can
1. Sear 1 large sausage link in a frying pan on all sides. Roll out the puff pastry with a rolling pin. Place the sausage link on top and secure with toothpicks. Roll into a spiral and brush with beaten eggs and grated cheese. Bake in the oven at 350 °F for 40 minutes.
2. In a frying pan, caramelize onions with sugar. Pour in white wine and let cook. Set aside.
3. Make an accordion-like compression mold out of a can. Use it to cut zigzag shapes out of boiled potatoes. Fry in hot oil and sprinkle with salt. Meanwhile, mix mint, basil, salt, pepper, lemon juice, and dill with yogurt. Pour it into the center of the baked sausage bun and place the caramelized onions around the edges. Serve with the crinkle-cut fries and enjoy!
Similar recipes from Chefclub