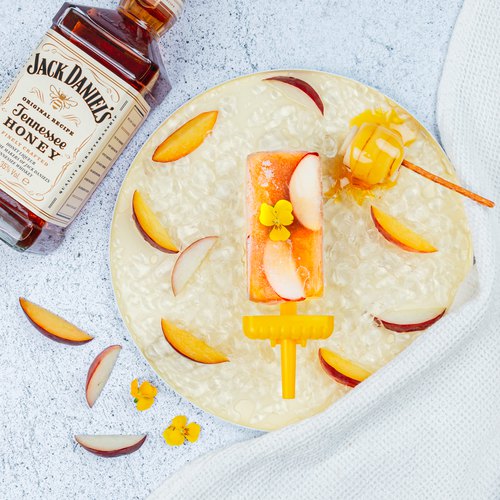 Peach & Whiskey Popsicle
Peach & Whiskey Popsicle! Serve with gooey honey fudge 😎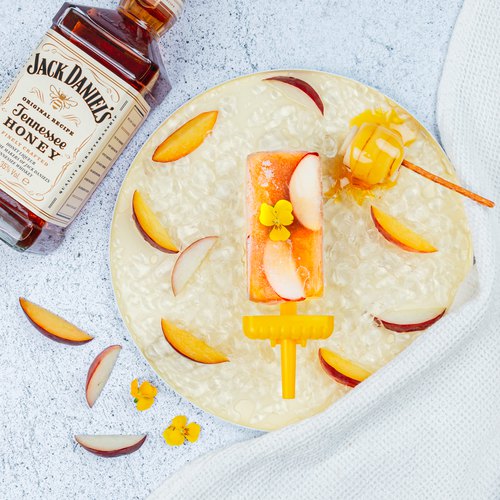 ---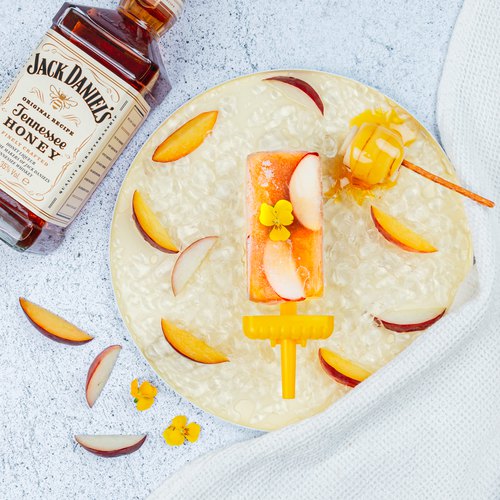 ---
Total time: 3 hours 50 minutes
Prep time: 10 minutes, Rest time: 3 hours 40 minutes
Ingredients for 3 people
1.2 cups of jack daniel's
9 tbsp of honey
5 cups of lemonade
Lemon slices
1 cup of powdered sugar
8 tbsp of butter
12 tbsp of heavy cream
2 1/2 cups of mini marshmallows
2 pinches of salt
4 tsp of vanilla extract
3 1/2 cups of white chocolate
4 tsp of lemon zest
Pretzel sticks
---
Step 1/4
In the whiskey bottle, add 2 tbsp of frozen honey and the lemonade. Give it a shake to mix it up. Using 3 empty juice boxes, cut off the top and add in a couple lemon slices. Pour the cocktail over the lemons and add a popsicle stick. Freeze until solid.
Step 2/4
In a medium sauce pan, stir together the powdered sugar, honey, butter, heavy cream, mini marshmallows and salt. Cook until thickened, remove from heat, stir in the vanilla and lemon zest. Pour in the chocolate and stir until melted. Pour the mixture onto a sheet pan lined with parchment paper. Place in the refrigerator for at least 30 minutes.
Step 3/4
Cut out 5 circles of 2 small, 2 medium and 1 large. Using a pastry tip or a toothpick to pierce the circles and stack them onto the end of a pretzel stick in order: small, medium, large, medium, small to create the look of a honey comb. Drizzle with honey, place on a dish and refrigerate.
Step 4/4
Remove the ice pops from the freezer. Unmold the popsicles. Serve with the pretzel fudge honey sticks and enjoy!