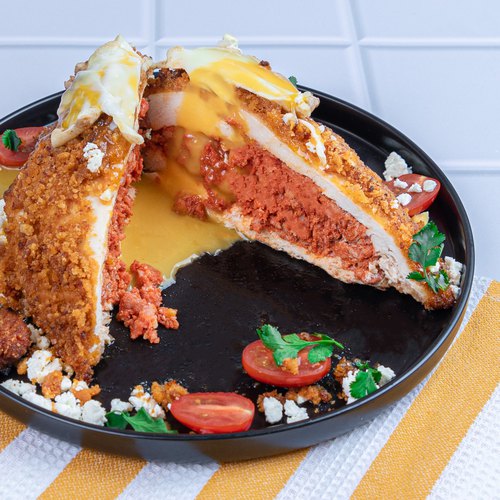 Chorizo Stuffed Meat & Poached Eggs
Chorizo Stuffed Meat & Poached Eggs! Chorizo meat topped with the easiest poached eggs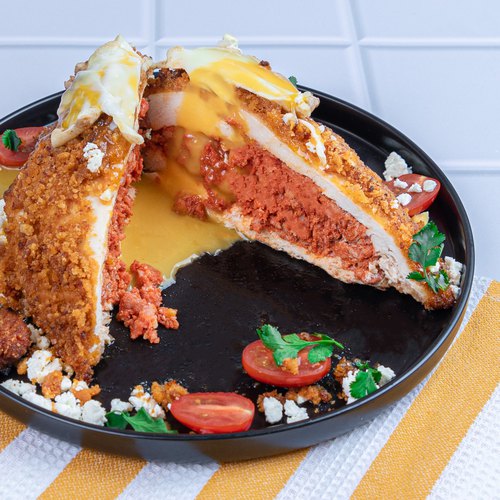 ---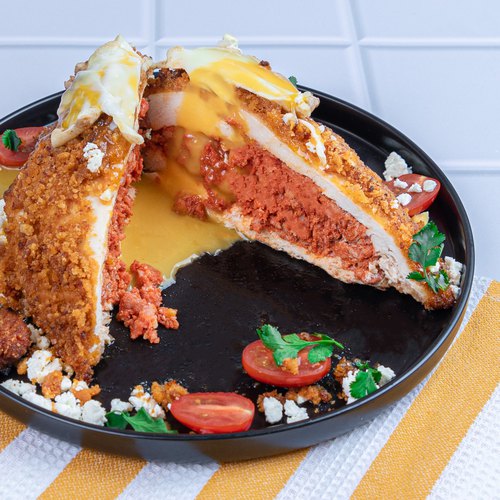 ---
Total time: 35 minutes
Cook time: 35 minutes
Ingredients for 2 people
Chorizo
Chicken breasts
Croutons
Egg
Hollandaise sauce
Salad
Cherry tomatoes
Salt & pepper
---
Step 1/3
Create an incision in the chicken breast and fill it with chorizo meat. Heat up chorizo and croutons in a skillet and afterwards combine them in a food processor. Apply the crouton-chorizo blend on the chicken breast and bake it in the oven at 350°F for 30 minutes.
Step 2/3
Divide the egg yolks from the whites and gently boil the egg yolks in hot water for a few minutes.
Step 3/3
Place the poached eggs on the chicken, drizzle hollandaise sauce on top, and sprinkle some pepper to taste. Serve with salad and cherry tomatoes. Enjoy!