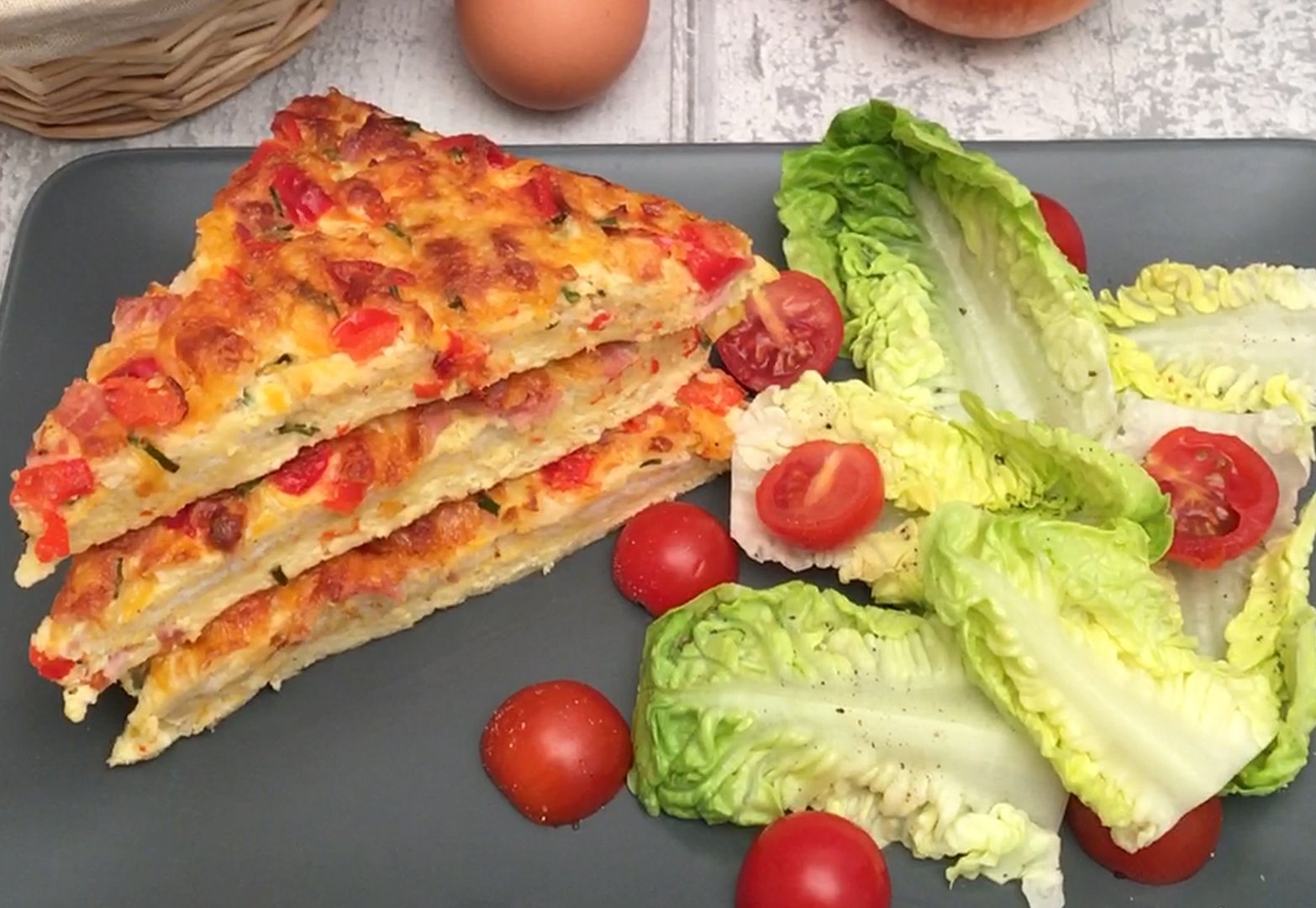 The Quick Quiche
Ready in no time!
Made by you!
Ingredients
4 slices of bread
6 eggs
2 ham slices
3/4 cup grated cheddar
3/4 cup shredded mozzarella
1 red pepper
1 onion
Chives
Salt & pepper
Tools
Parchment paper
1. Place the sheets of parchment paper across each other in the baking dish and place the slices of bread with crusts removed at the bottom of the dish.
2. Beat the eggs in a bowl and season with salt and pepper. Stir in diced red pepper, chopped onion, chopped ham, chopped chives, and both grated cheeses. Pour the mix into the baking dish.
3. Bake for 20 minutes at 350 °F. After baking, cut the quiche into 8 triangles. Enjoy!
Similar recipes from Chefclub