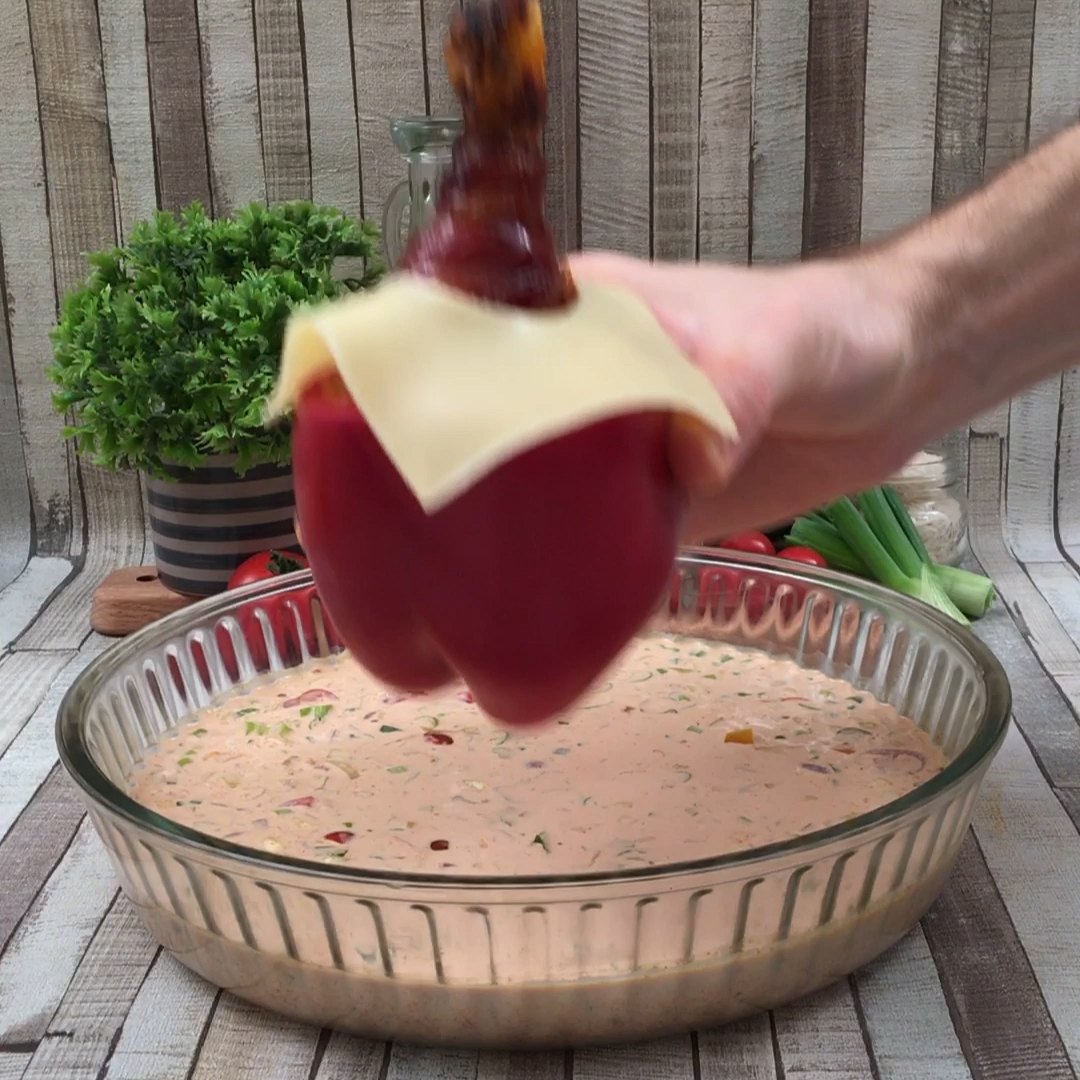 Chicken Thigh-Stuffed Peppers
Feed me!!! 🤪
Made by you!
Ingredients
4 chicken legs
Chefclub Italian spice blend
1 package bacon
1 square pizza dough
1 cup grated mozzarella
2 red peppers
2 yellow peppers
2 cups spanish rice
1 cup sour cream
1 cup cherry tomatoes, halved
Green onion, chopped
1 tablespoon paprika
Salt, to taste
4 slices Monterey Jack
Tools
Rolling pin
Parchment paper
Circular glass baking dish
1. Season chicken legs with Chefclub Italian mix. Wrap each chicken leg in bacon. Bake for 15 minutes at 350 °F.
2. Sprinkle the pizza dough with mozzarella cheese and roll with a rolling to pin to flatten the cheese into the surface of the dough. Cut the dough in half and roll each half. Press the tops of each roll together and twist the rolls. Place the twist over 4 strips of bacon and roll the twist in bacon. Set aside.
3. Remove the tops from the peppers and set them aside. Fill the bottom of each pepper with spanish rice. Place a chicken leg upside down in each pepper and fill to the top with more rice.
4. In a bowl, add sour cream, diced pepper tops, cherry tomatoes, green onion, paprika and salt. Mix well to combine. Pour mixture into a glass baking dish and set aside. Using a shot glass, cut a circle from the center of each cheese slice. Place a slice over each chicken leg, place each pepper into the glass baking dish and press the dough twist onto the edge of the baking dish. Bake for 30 minutes at 350 °F. Enjoy!
Similar recipes from Chefclub