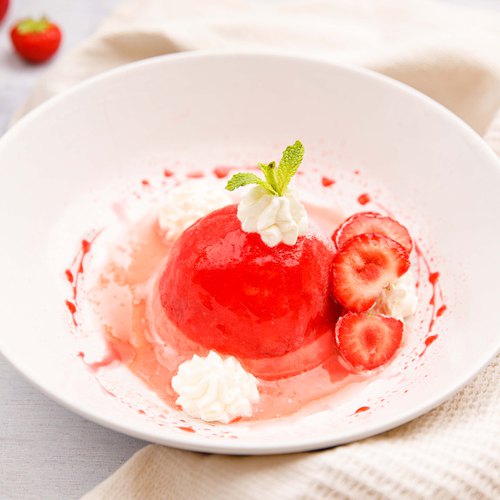 Elegant Strawberry Jello Mousse
A 5-star dessert that anyone can make 🤩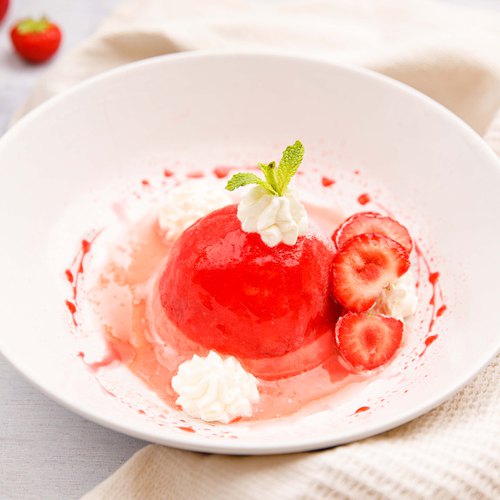 ---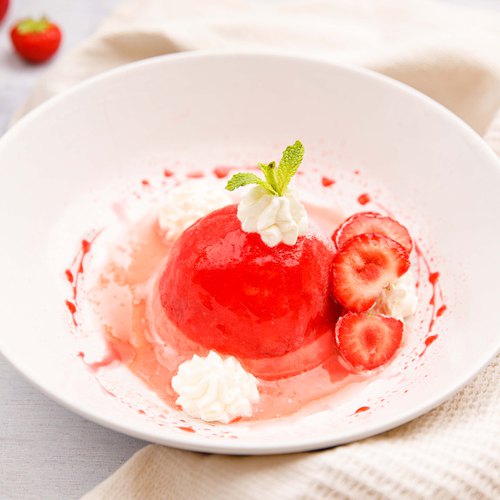 ---
Total time: 6 hours
Prep time: 1 hour , Rest time: 5 hours
Ingredients for 3 people
1 box of strawberry jello
1 cup of water
8 strawberries
1 cup of sprite
2 tbsp of cream cheese
1 cup of cool whip or whipped cream
3 tsp of hershey's strawberry syrup
mint leaves
---
Tools
Wine glasses
Milk frother
Blowtorch
---
Step 1/3
Slice the strawberries and set them to the side. Next, mix half of the strawberry jello with 1 cup boiling water, then divide between 3 wine glasses. Add the sliced strawberries and place in the fridge for 4 hours to set.
Step 2/3
Bring the Sprite to a boil, then add the other half of the strawberry jello package to a large mixing bowl with the cream cheese. Add in the boiling Sprite, mix, and whisk in the cool whip (or whipped cream). Divide the strawberry mousse between the wine glasses, then return to the fridge to set for 1 hour.
Step 3/3
Pour the strawberry syrup into a small ramekin and dip the milk frother in the syrup. Hold the milk frother above the center of each plate and turn on to make a decorative splash design. Next, remove the wine glasses from the fridge and turn upside down into the center of each bowl. Heat the sides with a blowtorch, then shake gently to allow the jello to fall to the center of the plate. Decorate the sides with fresh strawberries and whipped cream. Garnish with mint and enjoy!