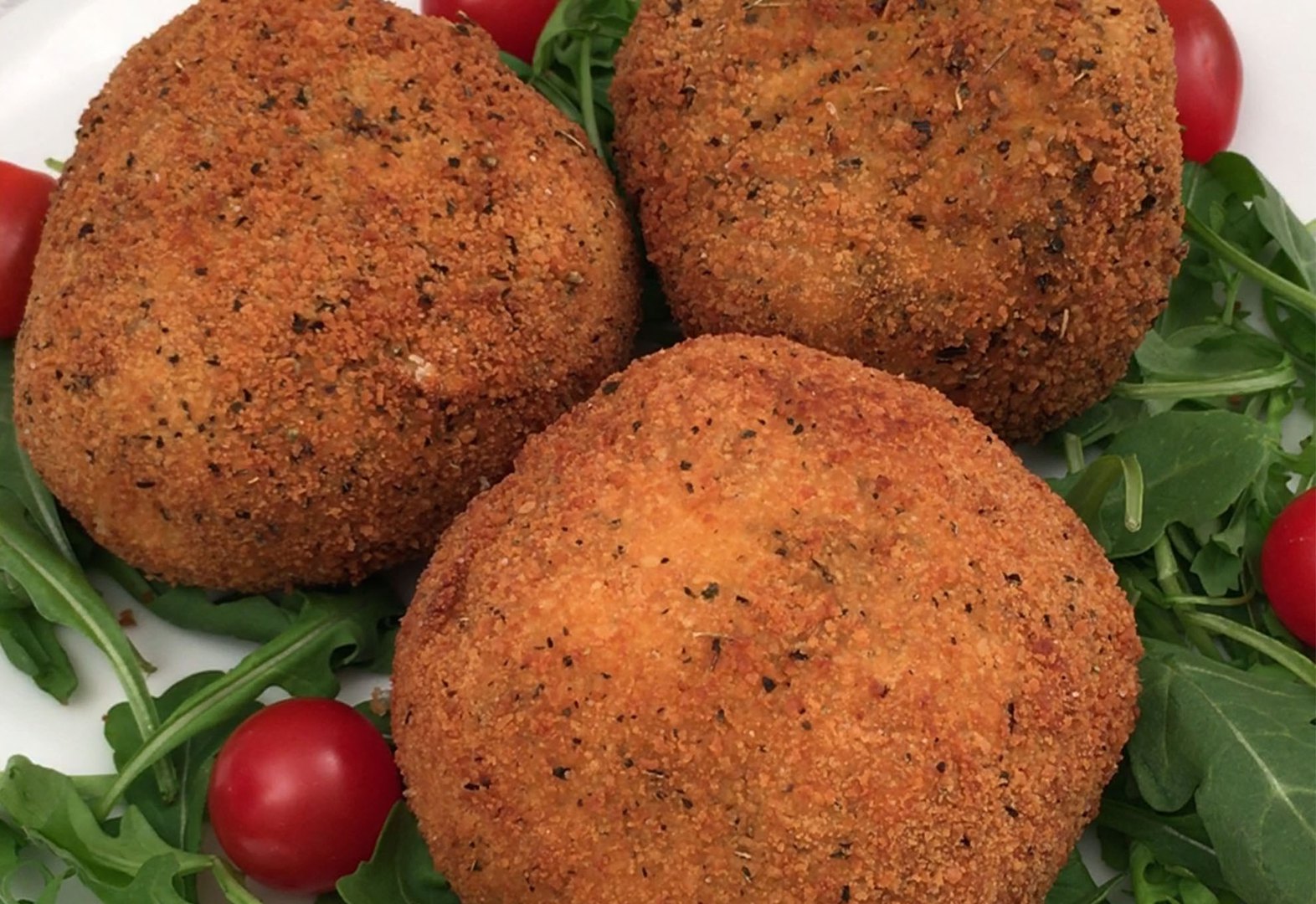 Mac 'n' cheese mozza ball
Rollin, rollin on the river of cheese!
Made by you!
Ingredients
3 mozzarella
1 1/2 cups cheddar
1 cup heavy cream
3 tbsp cream cheese
Pepper
Cooked macaroni
Diced bacon
Parsley
Italian seasoning
Salt & pepper
Flour
Eggs
Seasoned breadcrumbs
Hot oil
Kitchenware
Plastic wrap
1. Cut open mozzarella balls and scoop out the centers, set aside. In a saucepan, mix the mozzarella with cheddar cheese, heavy cream, cream cheese, and pepper. Mix until melted. Pour cheese sauce over cooked macaroni and mix until combined. Add diced bacon and parsley.
2. Scoop the mac and cheese into the center of the mozzarella cheese. Wrap in plastic wrap and place in the freezer until frozen solid.
3. Meanwhile, mix together Italian seasoning, salt, pepper, and bread crumbs. Dredge the mozzarella in flour, eggs, and breadcrumbs. Fry in hot oil until golden brown. Serve.