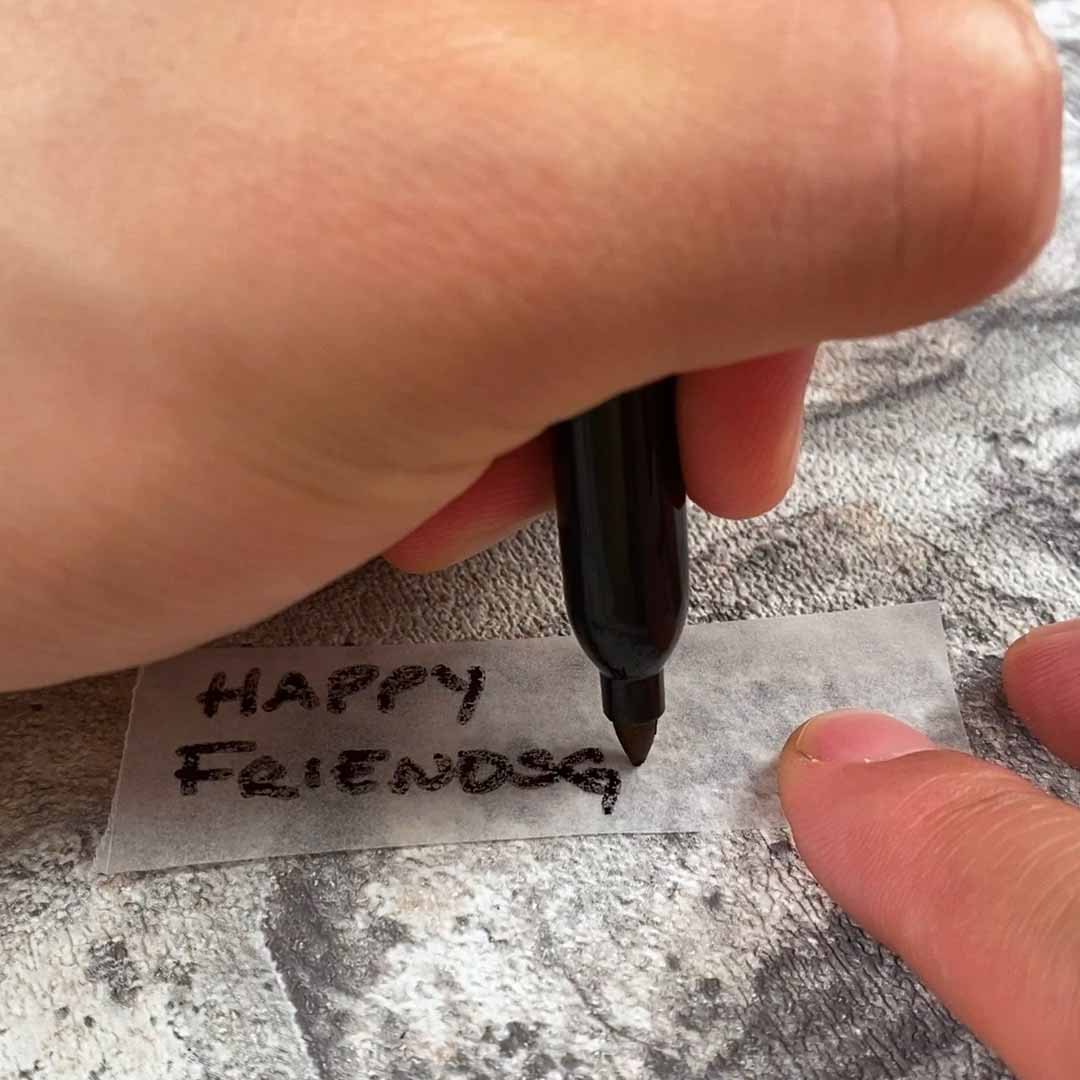 Friendsgiving Festivities
5 recipes for a perfect party! 🍗✨😁
Total time: 15 minutes
Ingredients for 4 people
Dinner roll dough
Puff pastry
Brie cheese
Cranberry sauce
Egg yoke, beaten
Powdered sugar
Cheese ball
Crackers
Hersey kisses
Chocolate chips
Red, yellow, and orange candy melts
Warm milk
Large pumpkin
Ice
---
Tools
Parchment paper
Muffin tin
Fork
Plastic wrap
Rubber bands
Wooden spoons
Melted milk chocolate
---
Step 1/5
1: Cut parchment paper into strips and write a personal message onto each one. Place 2 balls of dinner rolls into a muffin tin. Place a parchment paper strip in each muffin mold between the balls of dough.
Step 2/5
2: Cut puff pastry into rectangles. Place pieces of Brie cheese on half of the puff pastry rectangles. Top with cranberry sauce. Cover with the remaining puff pastry. Use a fork to seal the edges. Brush with egg yoke. Bake for 15 minutes at 350 °F. Mix 1 tbsp of cranberry sauce with 1/2 cup of powdered sugar to create an icing. Brush the icing on the cooked puff pastries.
Step 3/5
3: Place cheese ball mixture in a lined bowl. Wrap the plastic around the cheese ball. Wrap rubber bands around the cheese ball to create a pumpkin shape. Let chill. Remove the rubber bands and plastic and top with a stem of your choice. Serve with crackers.
Step 4/5
4: Dip the wooden spoons into melted milk chocolate. Place a Hersey's kiss at the tip of the spoon and use melted milk chocolate to attach a chocolate chip to the Hersey's kiss. Use melted candy melts to create feathers to make the spoon look like a turkey. Dip the spoons into warm milk to make hot chocolate.
Step 5/5
5: Cut off the top and carve out the insides of the pumpkin. Fill with ice. Use it to keep cold beverages cold.