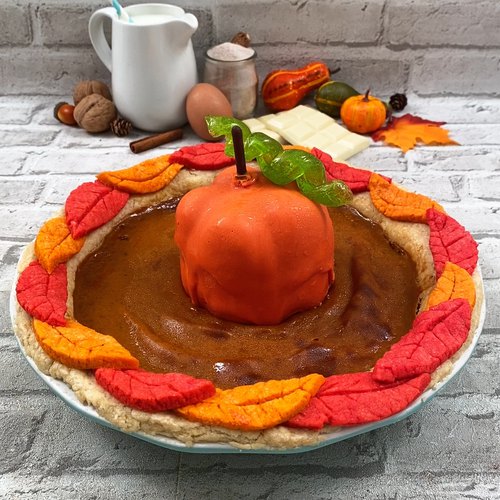 Magical Pumpkin Pie
Thanksgiving dessert just got upgraded! 😅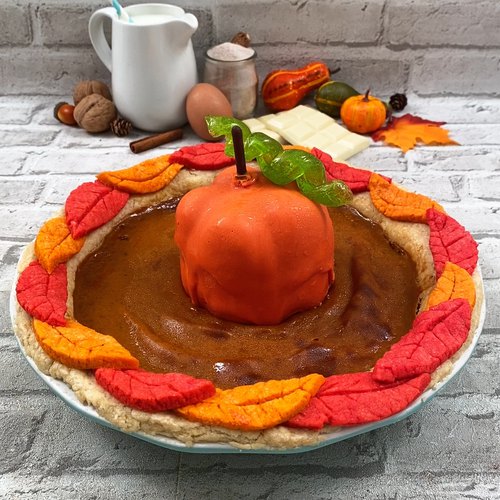 ---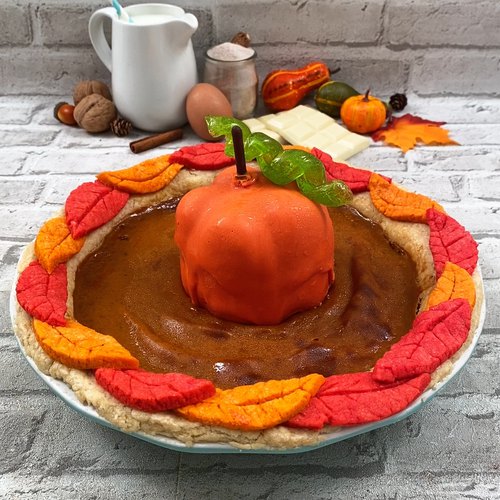 ---
Ingredients for 25 people
vanilla ice cream
orange candy melts
green jolly ranchers
chocolate pocky sticks
16 oz of can of pumpkin puree
15 oz of can condensed milk
2 eggs
1 tsp of cinnamon
1/2 tsp of nutmeg
1/2 tsp of ground ginger
1/2 tsp of salt
---
Tools
Skewers
Plastic soda bottles
Plastic wrap
Non-stick baking mat
Chopstick
Cookie cutter
Pie plate
Pie crusts
Food coloring
Aluminum foil
---
Step 1/4
Cut off the bottoms from two large soda bottles and line with plastic wrap. Fill each bottle bottom with ice cream, then freeze. When they are almost frozen, press the two halves together and freeze until solid. Remove the ice cream pumpkin from the plastic bottles and pierce with skewers. Melt the candy melts. Dip the ice cream pumpkins into the melted candy melts. Freeze again for the chocolate to set.
Step 2/4
Make the pie filling by combing the canned pumpkin, condensed milk, eggs, and spices in a bowl. Whisk well. Place one pie crust in the pie plate. Divide the second pie crust in half. Add orange food coloring to one half and red food coloring to the other half. When each half has changed color, use a knife to cut out leaves. Press in the leaves around the edge of the crust to create a border. Place the circle cookie cutter in the center of the pie. Pour in the pie filling and bake for 35 minutes at 350°F until the pie filling sets. If the crust starts to brown too quickly, cover the crust with foil.
Step 3/4
Place 4 Jolly Ranchers on the baking mat and bake for 5 minutes at 350 °F. When the candy is cool enough to touch, roll the candy to resemble a straw then wrap it around a chopstick form a spiral. Leave it on the chopstick to set.
Step 4/4
When the ice cream pumpkins are ready, replace the skewers with Pocky sticks. Remove the cookie cutter from the center of the cooled pumpkin pie and place the ice cream pumpkin in the middle of the pie. Place the Jolly Rancher stem on top of the pumpkin and enjoy!