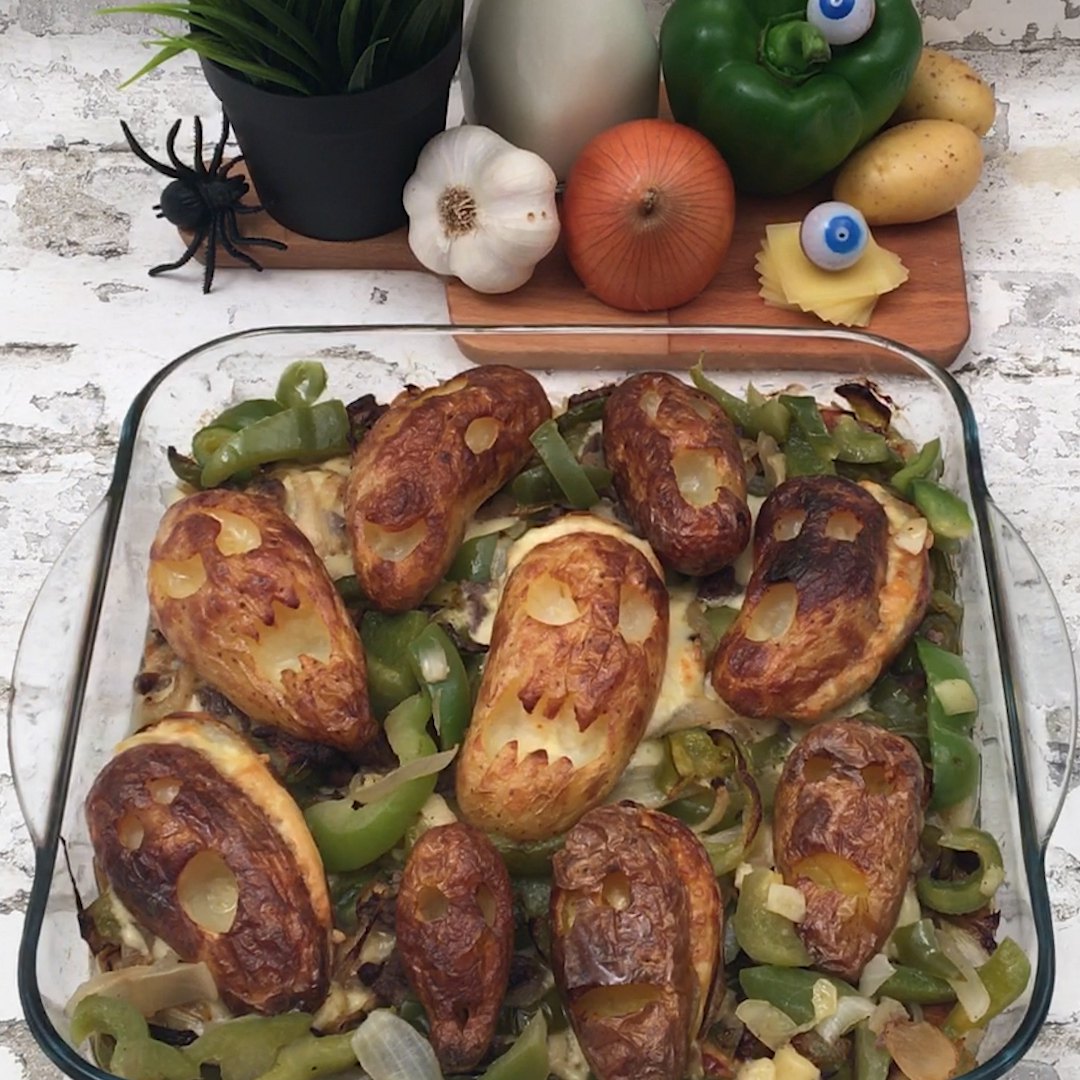 Philly Cheesesteak Graveyard
That's the spirit! 👻🧡🖤
Made by you!
Ingredients
Cooked potatoes
Shredded provolone cheese
2 green bell peppers, sliced
3 onions, sliced
Garlic
Salt & pepper
1 1/2 pounds beef
Tomato sauce
1. Carve faces in cooked potatoes, try to make each face different - have fun with it. In a saute pan, cook green peppers and onions with a little oil, salt, and pepper. Cook until tender. Set aside. In the same pan, add thinly sliced beef and cook, drain fat, and add back in peppers and onions, mix in about 1 cup of cheese.
2. In a glass baking dish, add the beef and veg mix then cover with more shredded cheese. Top with the spooky potatoes. Add a little tomato sauce on the potatoes for color. Bake for 5-10 minutes at 350 °F until the cheese is bubbly. Serve.
Similar recipes from Chefclub