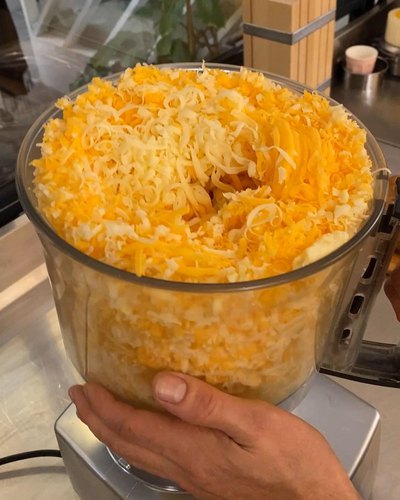 The Ultimate Crunchy Chicken Wrap
The Ultimate Crunchy Chicken Wrap! It's on track for the World's record of crunchiness 🙂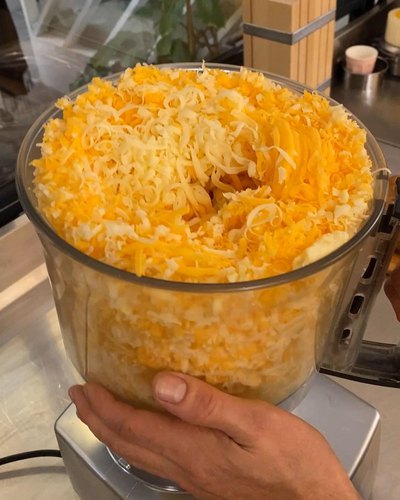 ---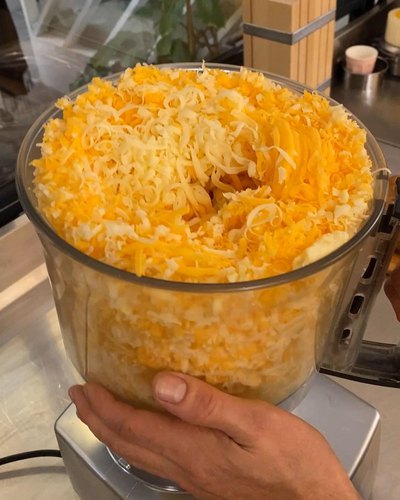 ---
Total time: 1 hour 30 minutes
Cook time: 1 hour 30 minutes
Ingredients for 5 people
6 corn tortillas
1 1/2 cups of ground beef
1 onion
Vegetable oil
12 small corn tortillas
4 cups of cheese
1/2 iceberg lettuce
1/4 cup of corn
1/4 cup of black beans
3/4 cup of refried beans
1/4 cup of sour cream
1 cup of guacamole
6 jalapeños
---
Tools
Skewers
---
Step 1/3
Fill the small corn tortillas with ground beef that has been cooked with onions, salt and pepper. Add about one spoonful to each and roll up. Stick onto a large skewer to keep them from opening. Allow to freeze. Once frozen, fry in vegetable oil until golden brown. Heat up the refried beans. Add some shredded cheese and mix until combined. Add the refried beans to the top of one of the taquito skewers with 6 taquitos on it and sour cream to the top of the other 6 taquitos. Set aside.
Step 2/3
Heat the grill and place the sliced jalapeños. Add the shredded cheese on top and allow it to start melting. Place a flour tortilla in the center and place the taquitos with the refried beans on top. Add guacamole with a piping bag on top of the beans and then place the other set of taquitos with the sour cream. Add more guacamole followed by the corn, tomatoes and refried beans with parsley. Add remaining large corn tortillas all around the center one on top of the melted cheese. Add the shredded lettuce all around the taquitos and then begin to close in the edges one at a time. Once all are closed flip over and allow the other side to cook.
Step 3/3
Remove from grill and serve with a side of guacamole, salsa and sour cream. Enjoy!