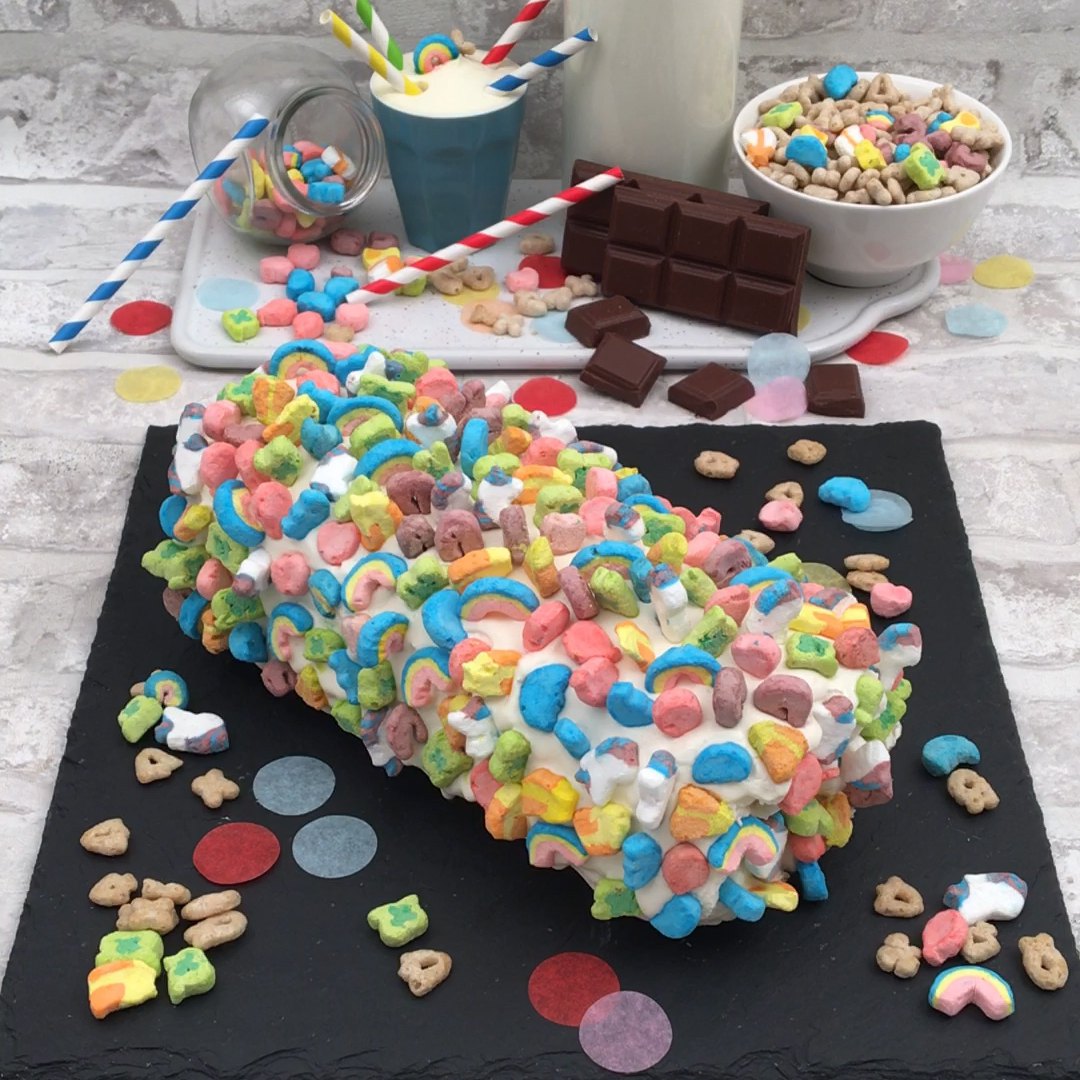 Lucky Cheesecake!
A super fun and easy decoration technique you need to save and use again!
Made by you!
Ingredients
2 cups cream cheese
1/2 cup powdered sugar
1 tbsp vanilla extract
2 sticks butter
1/2 cup heavy cream
1 box Lucky Charms cereal
1 cup Hershey's chocolate syrup
1. Open your box of Lucky Charms and separate the marshmallows from the cereal. Put the cereal in a plastic bag and crush using a rolling pin, then pour in a mixing bowl. Add melted butter and stir. In another bowl, mix the cream cheese, powdered sugar, vanilla extract and heavy cream.
2. Take two large cylindical plastic bottles and remove the tops, then slice a piece of the side off of each. They should fit together to make a mold for your log. Add the cream cheese mixture to the mold and create a well in the center using the end of a spoon, then fill the well with chocolate syrup. Cover with the cereal mixture then the rest of the cream cheese mixture, then refrigerate 4 hours.
3. Remove from the mold, cereal-side down. Cover in marshmallows, slice and enjoy.
Similar recipes from Chefclub