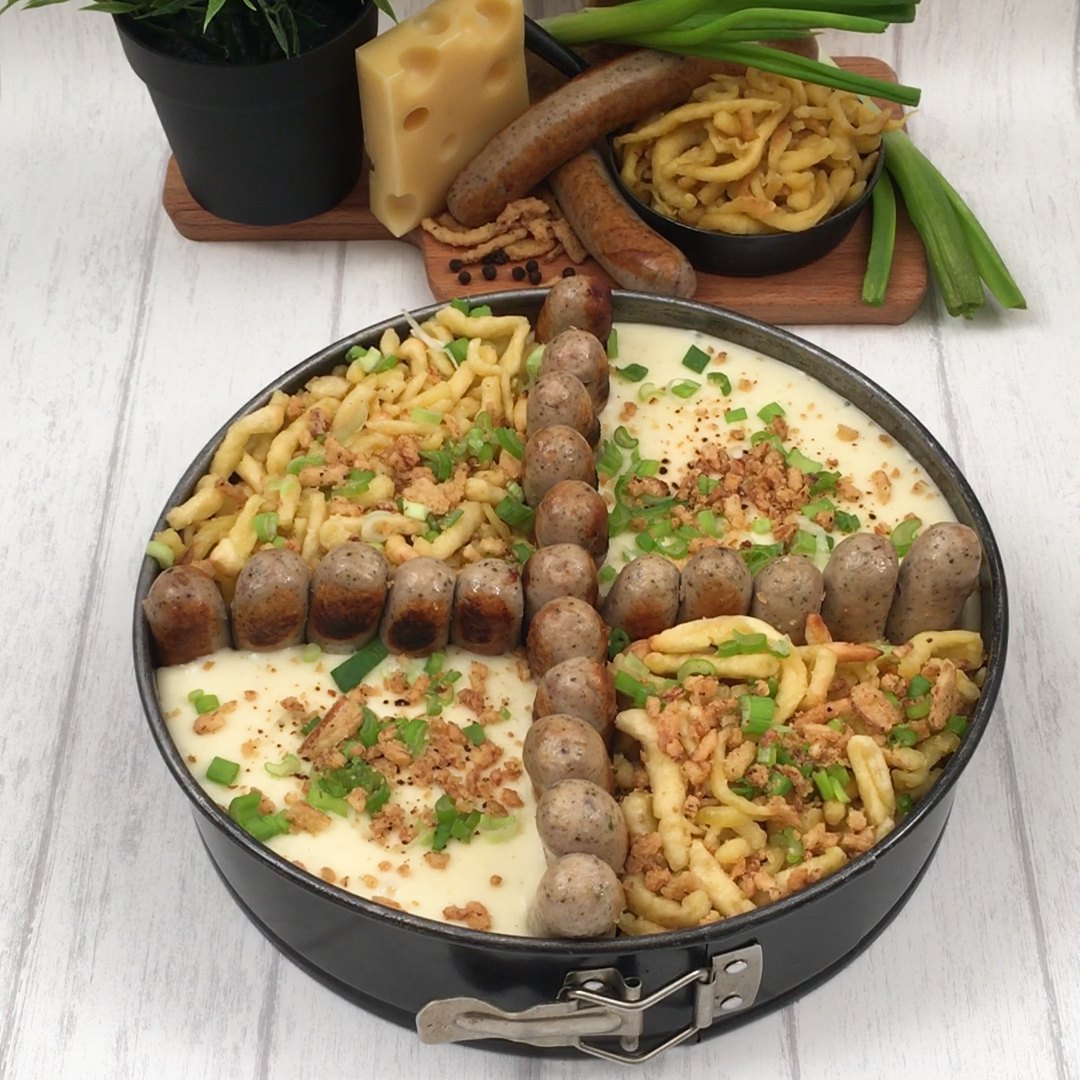 Bratwurst Dippers
Cheese, spätzle, or both?
Total time: 45 minutes
Ingredients for 6 people
11 bratwurst sausages
4 cups spätzle, cooked
5 cups swiss cheese
5 fl oz beer
1 green onion
Fried onions
Pepper
---
Tools
1 springform pan
2 skewers
---
Step 1/4
Line up all the sausages and skewer them together at each end. Grill the whole thing in a pan on both sides and then slice the sausages down the middle to make 2 skewers.
Step 2/4
Place 1 of the skewers standing upright across the springform pan, hanging the skewer on either side of the pan. Remove the center sausage and place the second skewer perpendicular to the first in the pan to make an X.
Step 3/4
Fry the spätzles in a pan with a knob of butter for 1 minute. Fill 2 opposite sections of the springform pan with spätzles. Melt the swiss cheese in a saucepan with the beer and pepper and divide the fondue between the other 2 sections. Bake for 15 minutes at 350 °F.
Step 4/4
Remove the skewers, sprinkle with chopped green onion and fried onions, and enjoy by dipping the sausages in the cheese.