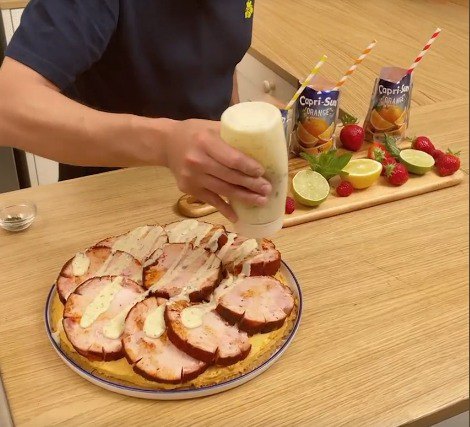 Smoked Bologna Appetizer
Smoked Bologna Appetizer! Served with a refreshing screwdriver 😉🍸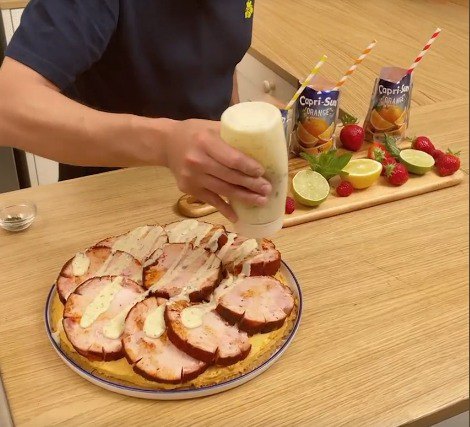 ---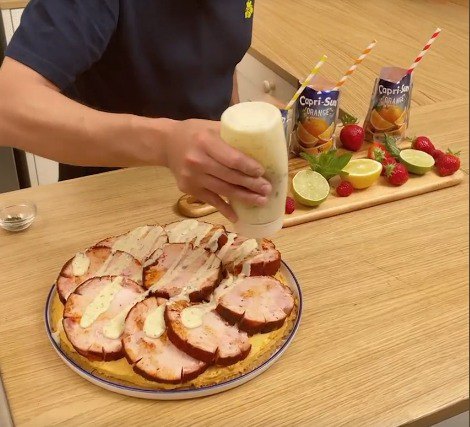 ---
Total time: 30 minutes
Prep time: 10 minutes, Cook time: 20 minutes
Ingredients for 3 people
1 bologna
6 capri sun
Lime vodka
Raspberries
Orange juice
Paprika
Garlic powder
Cream cheese
Cheddar
Parmesan
Giant homemade cracker
Salt & pepper
Mayonnaise
Herbs
---
Tools
Blender
---
Step 1/3
In a blender place 6 frozen capri sun drinks, vodka, orange juice and raspberries. Blend and refrigerate.
Step 2/3
Take a bologna and coat in paprika and garlic powder. Create a crosshatch pattern and place on a baking sheet. Bake until cooked.
Step 3/3
Mix cream cheese, cheddar and parmesan together. Spread the cheeses on a giant homemade cracker. Slice the bologna and add on top of the cheese. Drizzle some mayo and sprinkle with herbs. Pour the cocktail into the capri sun pouches. Serve and enjoy!