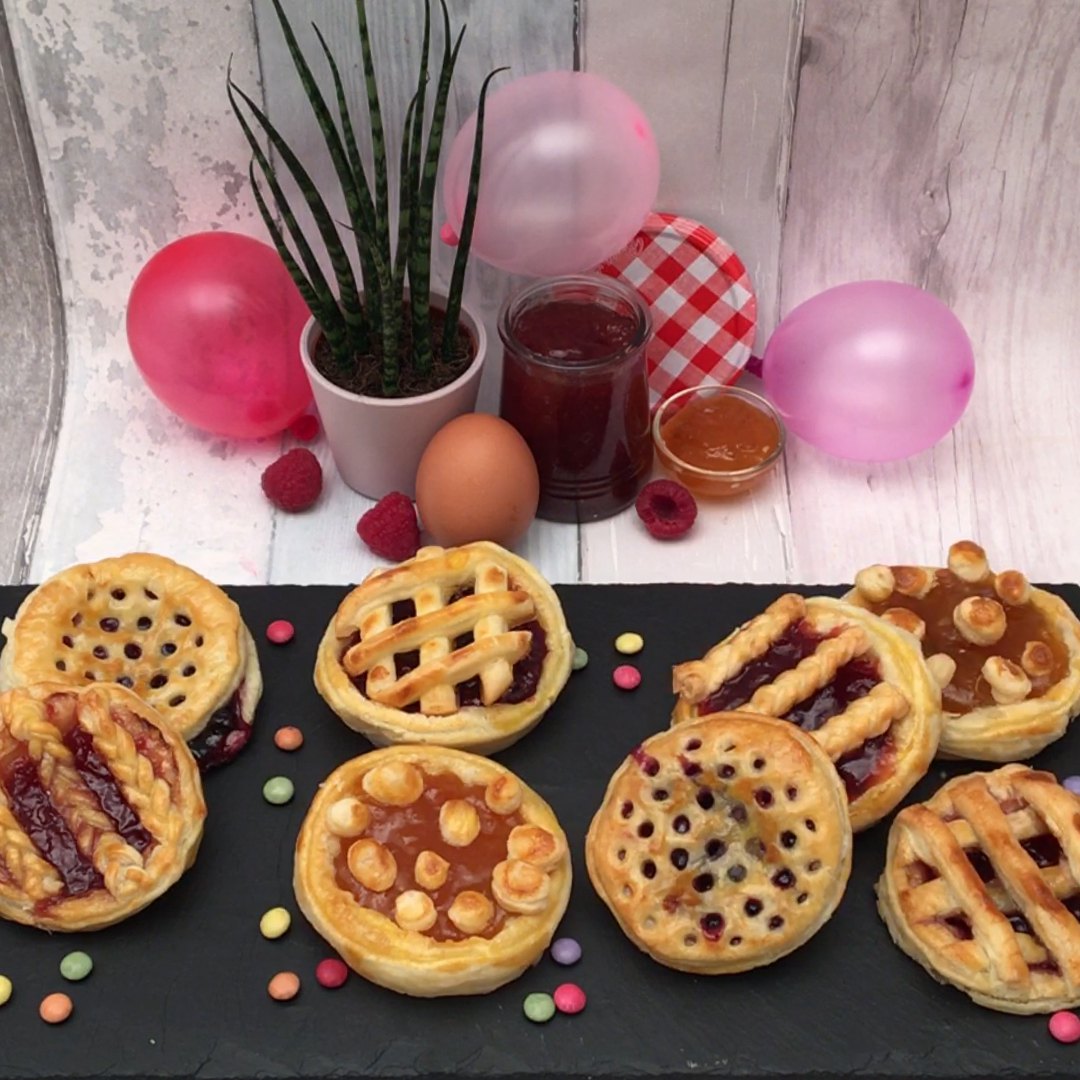 Jam Jar Pies
So cute and yummy!
Made by you!
Ingredients
1 puff pastry
Melted butter
Strawberry jam
Apricot jelly
Raspberry jam
Blueberry jam
Egg wash
Tools
Jam jar lids
Pastry brush
Straw
Marker cap
1. Using the lids from the jam jars as markers, cut circles in the pastry around the lid approximately 1 inch larger than the lid. Turn the lids upside down and brush each lid with melted butter. Place the pastry in each lid and press it into place. Place a tablespoon of jam in each lid and smooth it to the edges.
2. Poke holes in a second circle of pastry using a straw. Cut additional holes with the marker cap in a portion of the excess pastry, and with the other portion, cut small strips. Cover each mini pie with strips, a second layer of pastry, circle cut-outs or braided strips as desired. Brush each mini pie with egg wash and bake for 15 minutes at 360 °F.
3. Remove the mini pies from the lid and enjoy.
Similar recipes from Chefclub