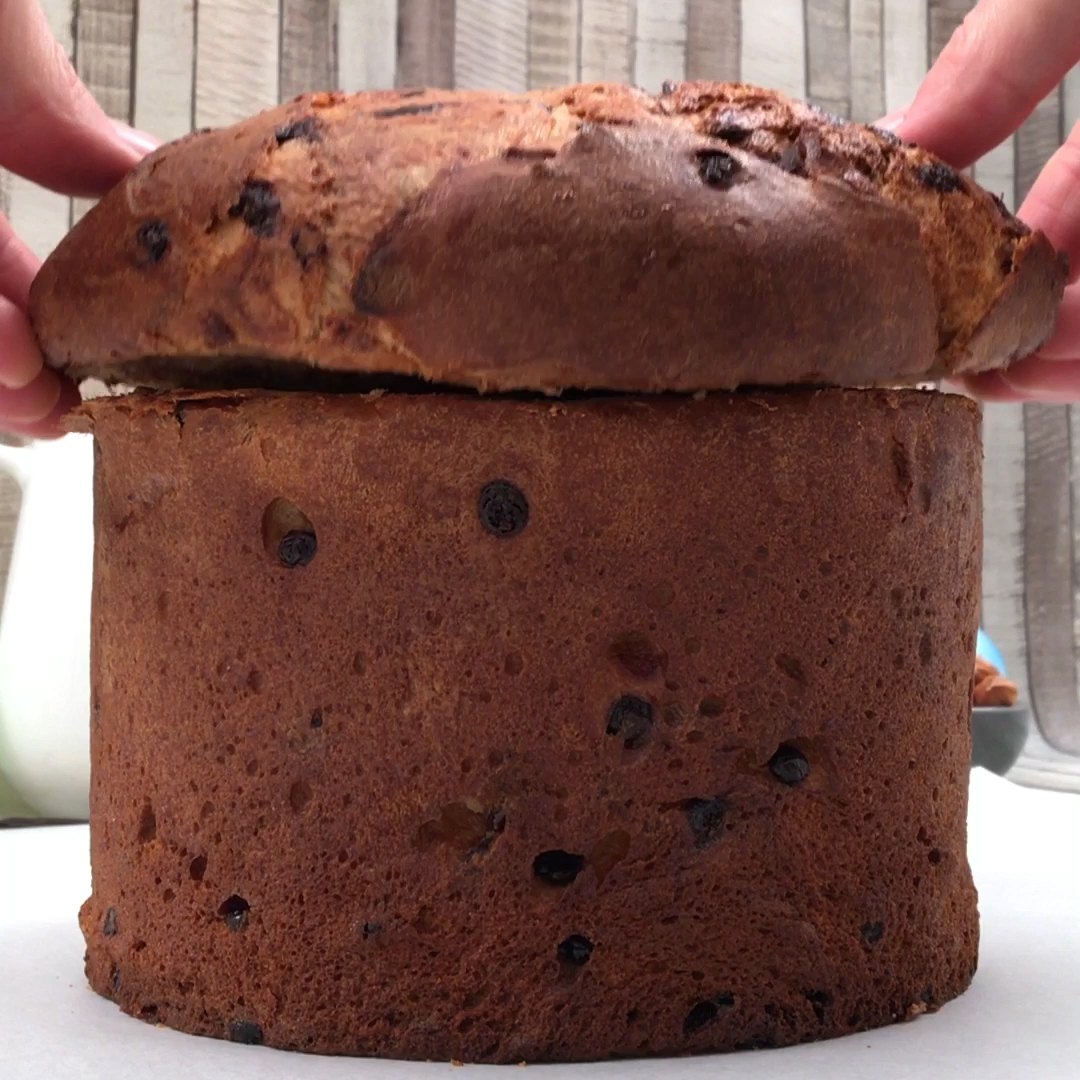 Italian French Toast Loaf
Cheaper than booking a plane ticket! 💚🛫🍫
Total time: 40 minutes
Ingredients for 8 people
4 eggs
3 tbsp melted butter
3 1/3 tbsp milk
1 panettone
1/2 cup cream cheese
1/2 cup mascarpone
Chocolate chips
2 1/2 tbsp icing sugar
Chocolate hazelnut spread ®
Chocolate hazelnut spread ® cookies
Chopped hazelnuts
M&m's ®
1/2 cup Nesquik ®
---
Step 1/3
Combine the melted butter, milk, eggs, and Nesquik ®. Immerse the panettone, allowing the liquid to absorb well, and bake for 15 minutes at 350 ˚F.
Step 2/3
Cut the top off the panettone and dig a hole out of the center with a glass. Separately, mix the cream cheese, mascarpone, chocolate chips, and icing sugar.
Step 3/3
Pour the cream into the hole in the center of the panettone and close. Coat the panettone with chocolate hazelnut spread ® and stick the chocolate hazelnut spread ® cookies to the base and on top. Decorate with M&M's ® and serve!