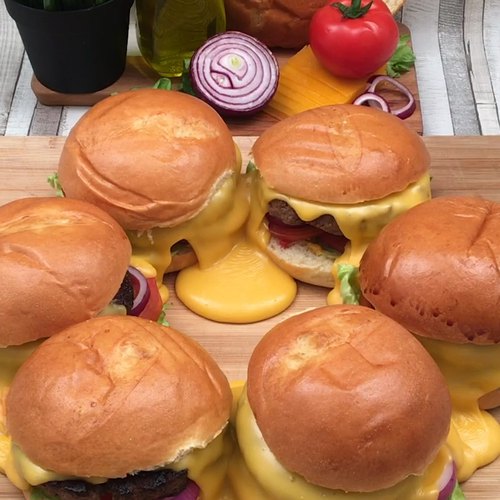 Burning Cheeseburger
Just don't summon any demons!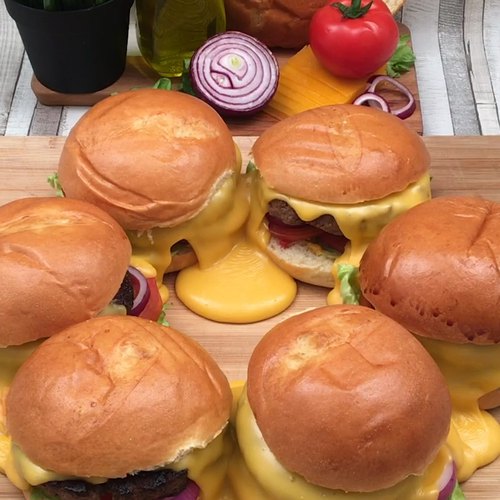 ---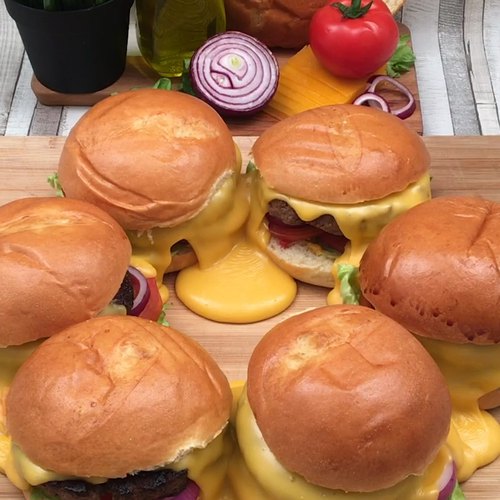 ---
Ingredients for 6 people
6 burger buns
12 lettuce leaves
3 tomatoes
2 red onions
6 burger patties
1/2 cup of sugar
3 cups of whiskey
1 1/4 cups of cheddar cheese, melted
mustard
ketchup
olive oil
salt & pepper
---
Step 1/3
Open up the burger buns and place the bottom half in a circle. Put mustard, ketchup, 2 pieces of lettuce, 2 slices of tomatoes, and 3 pieces of onion on each one.
Step 2/3
Cook your burgers in an oiled pan, season with salt and pepper to taste. Once browned, add the sugar and 1 cup of whiskey to the pan to finish cooking the burgers. Cook until the sauce is thickened and caramel in color, take the hamburgers out of the pan. Put the caramelized burgers on each prepped bun and pour the melted cheddar all over the burgers. Put the top of each burger bun on top of each burger.
Step 3/3
Fill a small bowl with salt and wet with whisky, to make a moldable paste. Form a barrier with the salt around the burgers. Warm the remaining whiskey in a sauce pan and then light it on fire (be careful!). Pour the flaming whiskey inside your salt barrier. Wait for the flames to go out, then enjoy!