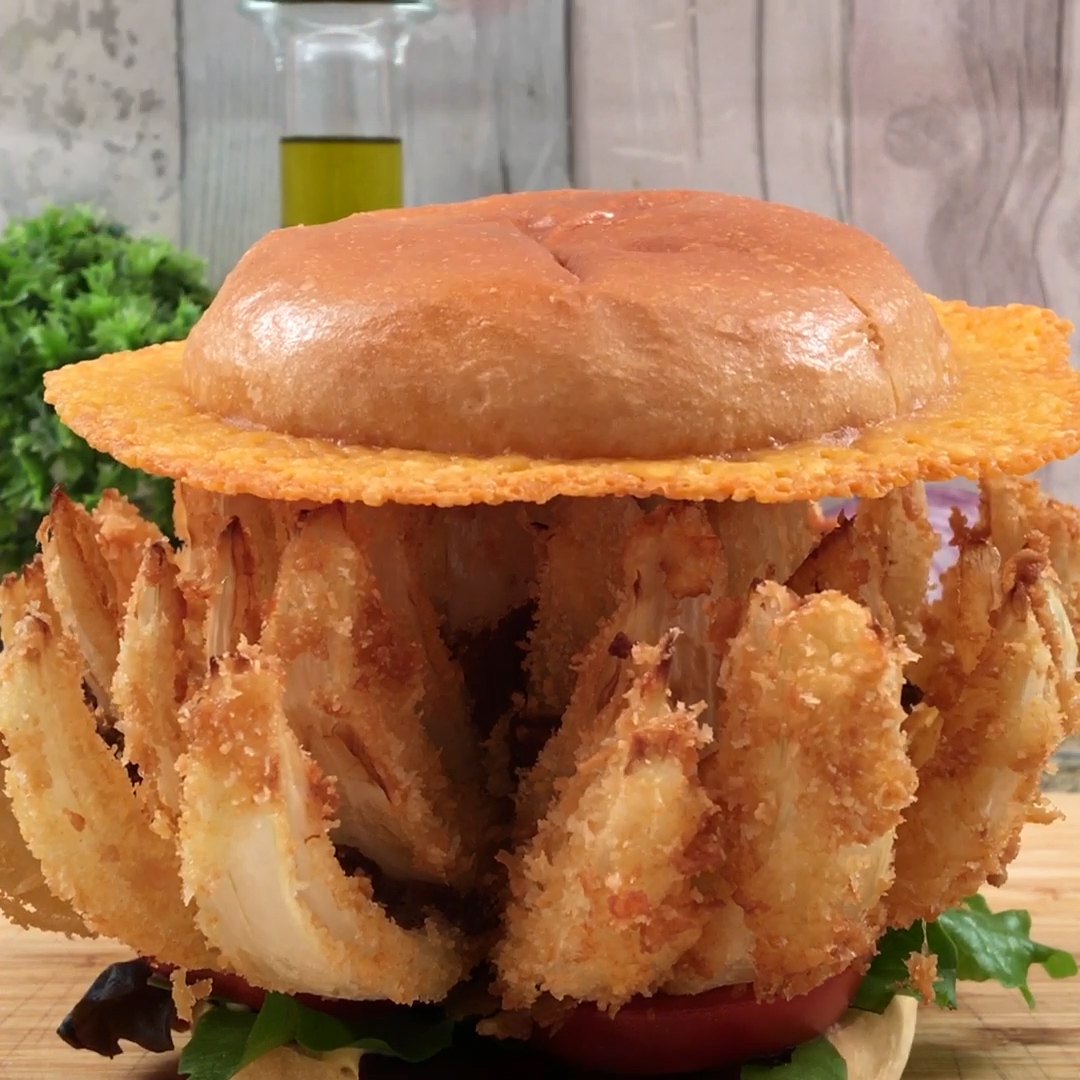 Outback Burger
Fried onion pedals stuffed with ground beef! 🍔🌸🧀
Made by you!
Ingredients
White onions
Flour
Heavy cream
Eggs
Breadcrumbs
Panko
Seasoned ground beef
Vegetable oil, for frying
Shredded cheddar cheese
Burger buns
Mustard
Ketchup
Lettuce
1. Peel the onions, then slice them from the top to the stem making sure to not cut the onion slices off of the stem, allowing the onions to bloom open. In a mixing bowl, beat together eggs and milk. Cover the onion with flour, then coat in the egg/milk solution, and finally cover in breadcrumbs and panko. Place ground beef within the layer of the onion. Then fry in hot oil until golden brown
2. Place a small handful of shredded cheddar cheese in a hot skillet. When melted, cover the cheese with the top of a burger bun. Put ketchup and mustard on the bottom bun. Top the bottom bun with the onion burger, then top with lettuce and the cheesy bun. Enjoy!
Similar recipes from Chefclub