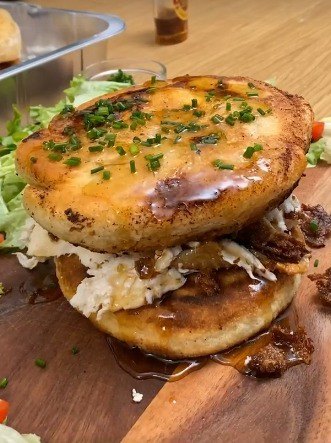 Chicken Mac & Cheese Pancakes
Chicken Mac & Cheese Pancakes! Another hearty dish just for you 😋🧀🍗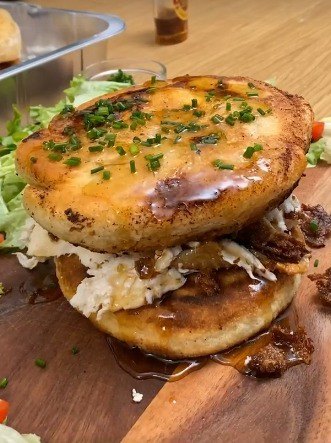 ---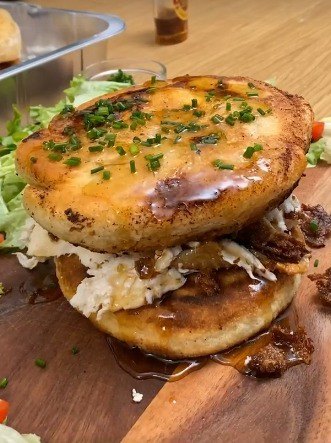 ---
Total time: 40 minutes
Cook time: 40 minutes
Ingredients for 3 people
1 whole chicken
Macaroni
Cheese sauce
Chives
Flour
Egg
Corn flakes
Dough
---
Step 1/3
Take a whole chicken and coat it in flour followed by egg wash. Coat the chicken with the cereal and fry in hot oil until fully cooked.
Step 2/3
Flatten pieces of dough and place on small bowls. Pour the cheese sauce inside of the dough. Add the cooked macaroni and more cheese sauce. Continue the same process with the rest of the dough. Close the dough around the macaroni and flatten. Fry in a skillet until golden brown.
Step 3/3
Place a pancake on the work surface and add the shredded chicken on top. Add another pancake to make a sandwich. Pour maple syrup over everything and sprinkle with chives. Serve and enjoy!