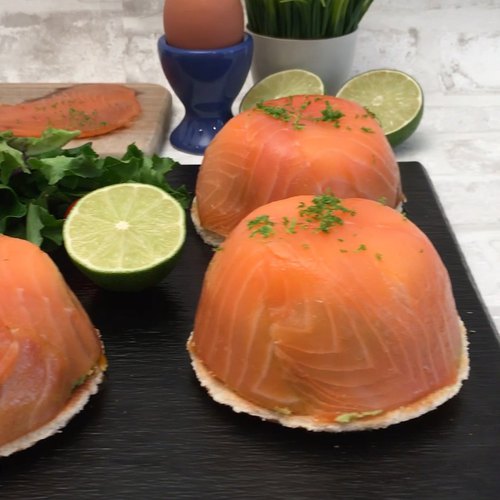 Inverse Salmon Avocado Toast
An epic upgrade!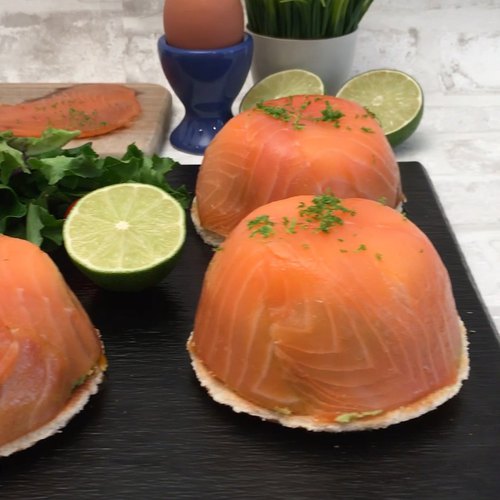 ---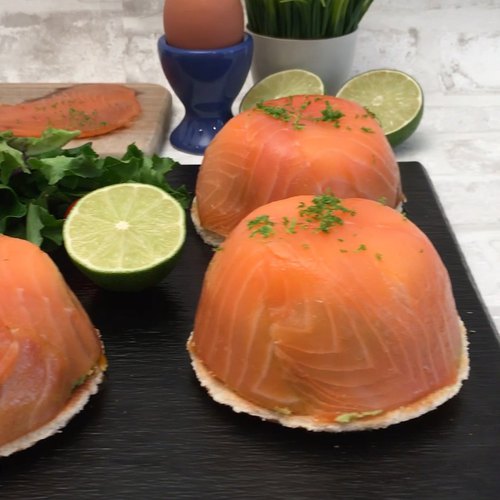 ---
Ingredients for 3 people
6 slices of smoked salmon or lox
3 avocados
3 eggs
3 slices of bread, toasted
1/3 cup of cream cheese
1 lime, zested and juiced
1 tbsp of oil
---
Tools
Bowls
Ramekins
Plastic wrap
Potato masher or fork
---
Step 1/4
Place a square of plastic film in each ramekin and brush the inside with a little oil. Break an egg in each plastic-lined ramekin and close the plastic wrap around the eggs. Cook the eggs for 4 minutes in boiling water.
Step 2/4
In bowls, completely cover the interior of each bowl with 2 slices of smoked salmon. Remove the plastic wrap from around the cooked eggs and place one egg in salmon-lined each bowl.
Step 3/4
Place the (peeled and de-seeded) avocados in a bowl. Add the cream cheese, lime juice and mash with a potato masher. Then fill the bowls with the mixture.
Step 4/4
Cut each sliced of toasted bread into a disc the same size as the bottom of the bowl. Place them on top of the bowl, covering the avocado. De-mold the domes by turning the bowls upside down and removing the bowl. Sprinkle them with some lime zest and enjoy.