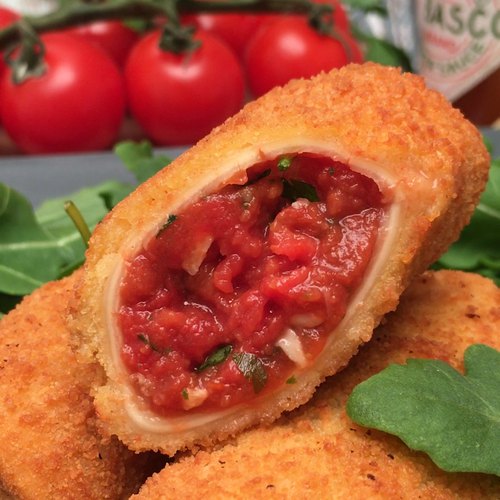 Spicy Tomato Mozzarella Fritters
The perfect appetizer!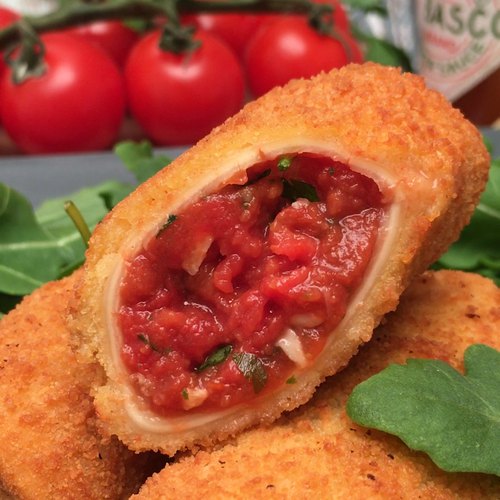 ---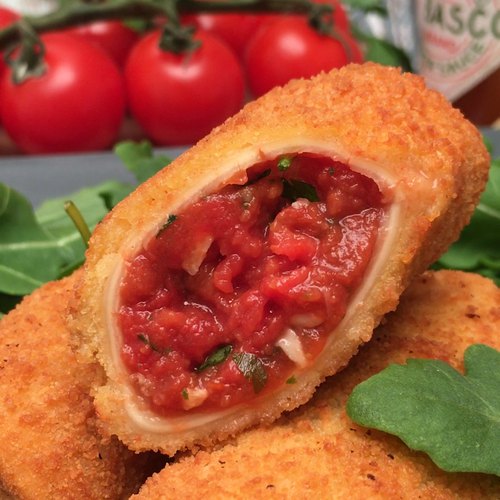 ---
Ingredients for 6 people
2 1/2 cups of cannelloni
2 garlic cloves
1 tomato, diced
tabasco
mini mozzarella balls
1 1/4 cups of flour
4 eggs
3/4 cup of breadcrumbs
parsley
---
Tools
Ziplock bag
---
Step 1/4
Cook the cannelloni for 3 minutes in boiling salted water, then drain and cut each cannelloni in half.
Step 2/4
In a frying pan cook the tomatoes, chopped garlic, chopped parsley, and a splash of Tabasco. Place the sauce in a Ziploc.
Step 3/4
On a plate, place the mini mozzarella balls and place piece of cannelloni on top. Cut the corner off the bag and use it to fill the pasta tubes with the sauce, and close the tube by adding another mozzarella ball.
Step 4/4
Dip the filled cannelloni in flour, then beaten egg, and finally breadcrumbs.Place them on a baking tray lined with parchment paper, and bake for 15 minutes at 375°F. Enjoy hot.