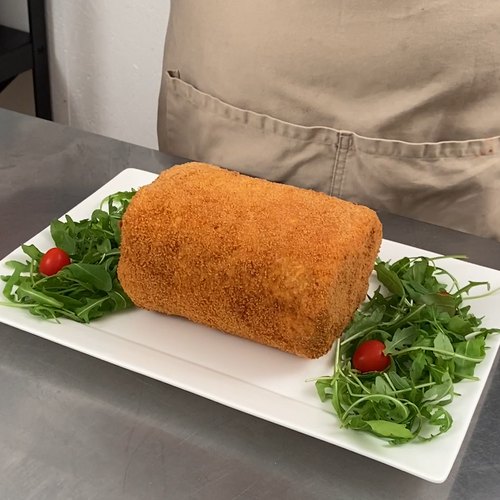 XXL Cannelloni Pasta Bake
With delicious tomato sauce and mozzarella! 🤤🍅🧀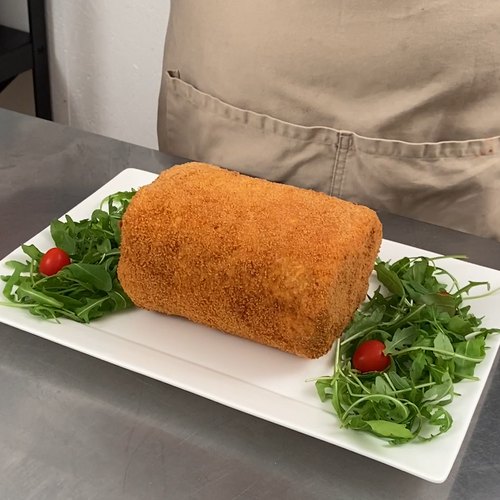 ---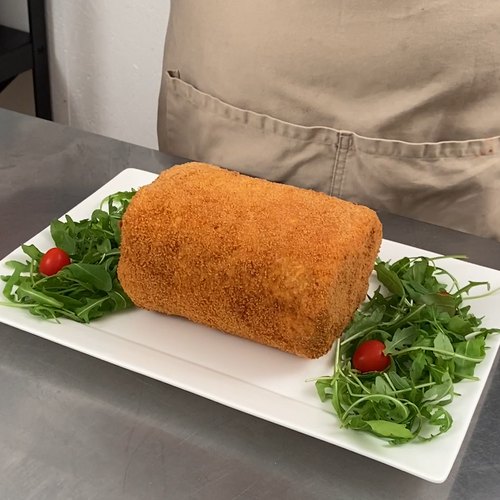 ---
Ingredients for 2 people
9 cannelloni noodles
5 lasagna noodles
1 celery
1 carrot
1 onion
1 cup of tomato sauce
parmesan cheese
parsley
1/2 lb of ground beef
18 mini mozzarella balls
flour
eggs
breadcrumbs
olive oil
---
Tools
Iron
Parchment paper
---
Step 1/3
Soak the lasagna noodles in water until soft. Brush a piece of parchment paper with water, then arrange the lasagna noodles in the shape of the letter T, then brush with more water. Cover the noodles with a second piece of parchment paper, then press a hot iron on the noodles "gluing" them together. Layer grilled eggplant and prosciutto on the lasagna.
Step 2/3
Drizzle olive oil in a hot skillet, then add chopped onions, carrots, and celery, then add the ground beef and salt and pepper followed by the tomato sauce. Fill the cannelloni shells with a mini mozzarella ball. Use a funnel to fill each shell with the ground beef mixture followed by another mini mozzarella ball. Line up the cannelloni on a lined baking sheet and cover with more tomato sauce. Sprinkle with grated parmesan cheese and chopped parsley. Bake for 12 minutes at 350 °F.
Step 3/3
Stack the cannelloni three at a time in the cross of the T. Then fold the lasagna noodles over it creating a giant cannelloni. Chill for 20 minutes. Coat the giant cannelloni in flour, beaten egg, then breadcrumbs. Deep fry in hot oil until golden brown. Enjoy!