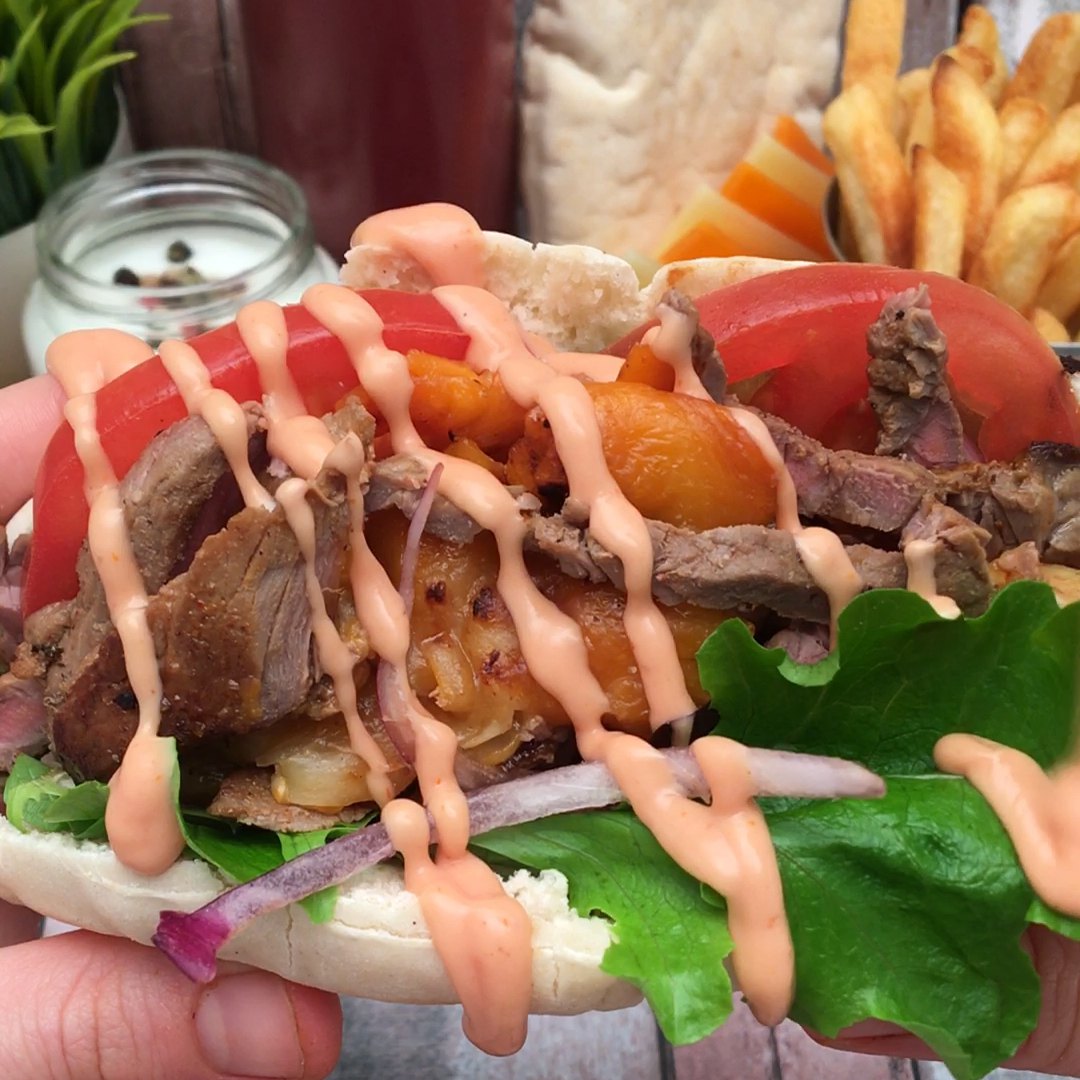 The Best Doner Kebab
No more late night eating shame... This recipe is pure heaven :)
Total time: 90 minutes
Ingredients for 2 people
1 cup plain Greek yogurt
1 tbsp garam masala
1 tbsp paprika
1 tbsp garlic powder
1 lemon
1 1/2 lb steak
1 potato
5 slices Swiss cheese
5 slices cheddar cheese
1 red onion
2 lbs frozen fries
Pita bread
Parsley
Salt & pepper
---
Step 1/3
In a large bowl, mix the yogurt, spices, chopped parsley and the lemon juice. Put the steaks on a rectangular tray and cover them in the marinade, then cover with plastic wrap. Press down until there is no air underneath the plastic.
Step 2/3
Cut the potato in 2 pieces, and turn one piece cut side-down on a parchment-lined sheet pan. Stick a skewer in the potato. Making a tower, add a steak to the skewer, then a slice of both cheeses. Repeat until you have finished the skewer. Top the skewer off with half a red onion.
Step 3/3
Add the frozen fries to the sheet pan and bake for 30 minutes at 430 °F. Remove from the oven, and using a sharp knife, slice off pieces of your skewer. Enjoy with pita bread, tomato slices, red onion and sauces.