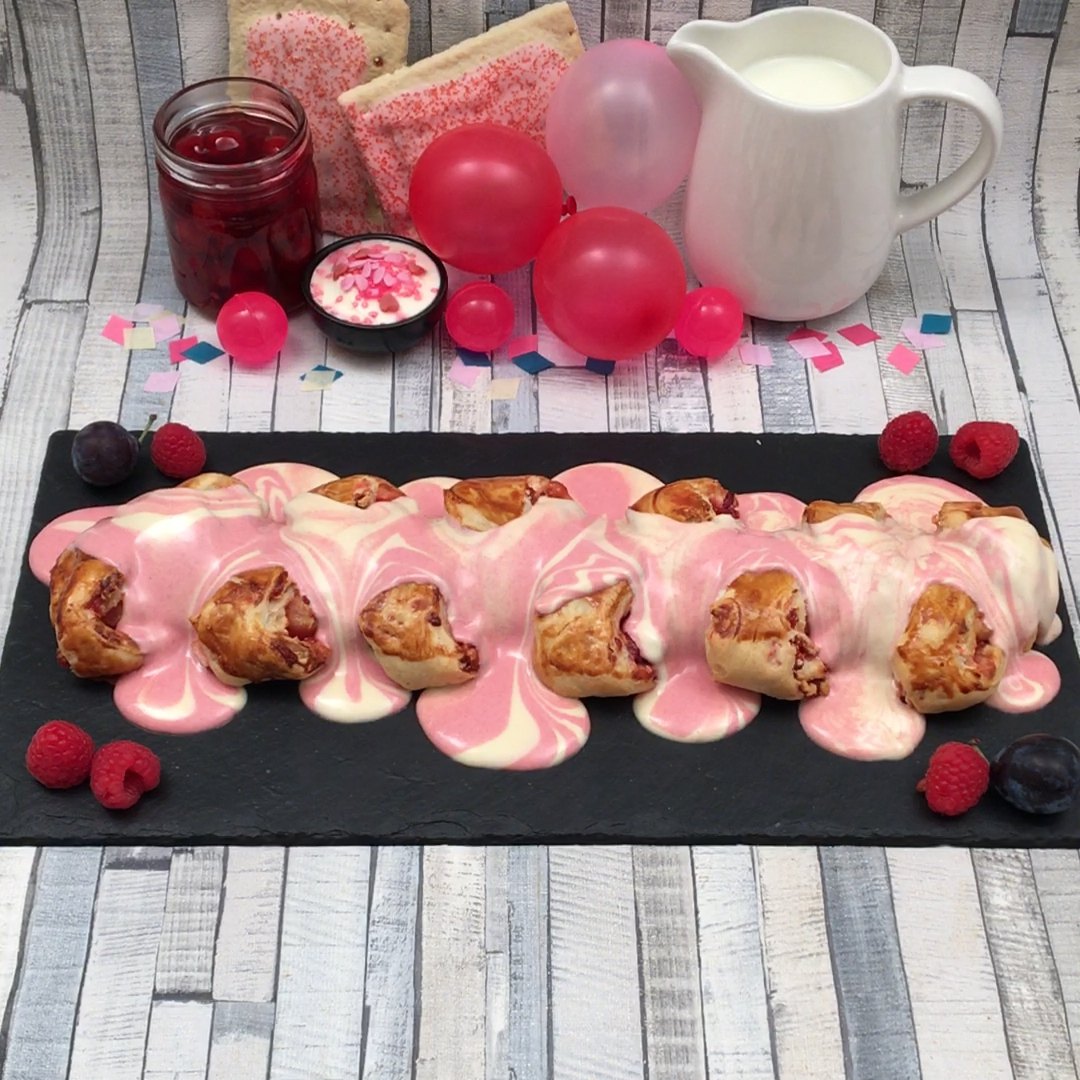 Pop-Tart Danish
Crazy Good! 💗🍒🌸
Made by you!
Ingredients
Cherry pop-tarts
2 sheets puff pastry
Cream cheese
Cherry pie filling
White chocolate, melted
Pink food coloring
1. Crumble the pop-tarts into small pieces and sprinkle them on a sheet of puff pastry. Place another sheet of puff pastry on top and use a rolling pin to adhere them together well.
2. Spread a layer of cream cheese and a layer of cherry pie filling on top of the puff pastry and then roll it. Use scissors to cut diagonally into the pastry roll, and pull each section, alternating their direction. Bake for 30 minutes at 350 °F.
3. Melt the white chocolate and add pink food coloring to half of it. Drizzle the pink chocolate on top of the white chocolate and pour the mix on top of the pastry roll. Pull apart and enjoy!
Similar recipes from Chefclub