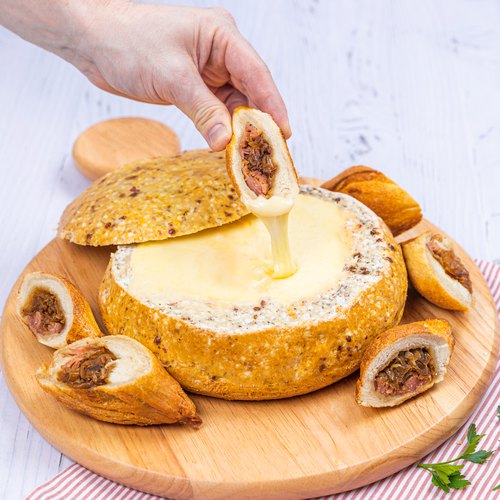 Rustic Cheese En Croute
Rustic Cheese En Croute! There's a surprise in every bite 🤩🧀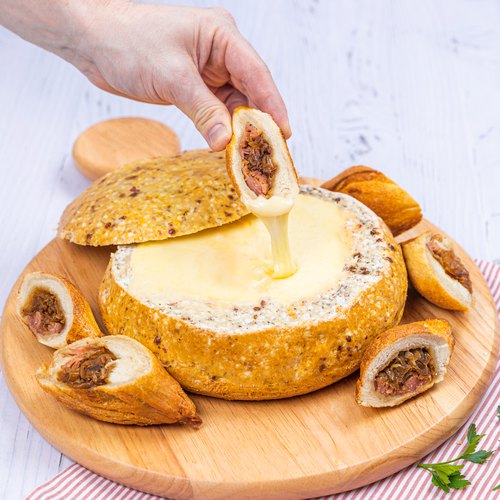 ---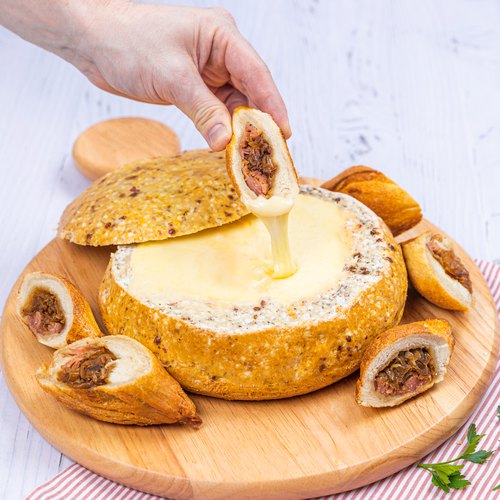 ---
Total time: 42 minutes
Prep time: 2 minutes, Cook time: 30 minutes, Rest time: 10 minutes
Ingredients for 4 people
4 cups of flour
2.2 cups of coarse salt
1 1/4 cups of pink peppercorn
2 1/4 cups of egg whites
Black truffle
3 cloves garlic
Rosemary
1 tbsp of egg yolk
6 slices of bread
2 slices of ham
2 cups of onion confit
1 reblochon cheese
---
Step 1/3
Mix flour, coarse salt, pink peppercorns and egg whites. Stuff the cheese with truffles, garlic and rosemary. Cover the cheese in the flour mixture. Brush with egg yolk and bake 30 minutes at 350°F.
Step 2/3
Add onion confit and ham between two slices of sandwich bread. Shapre into a croissant shape, cut a hole on top and bake 15 minutes at 350°F.
Step 3/3
Cut open the salt crust and dip the croissants into the melted cheese. Serve and enjoy!