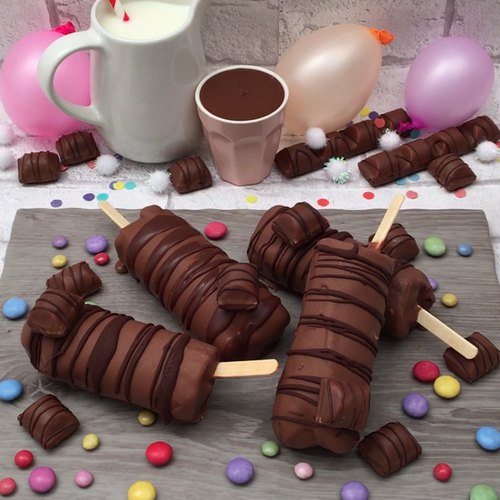 Kinder Bueno Pops
Honestly a game changer... This is the ice cream revolution and it tastes sweet...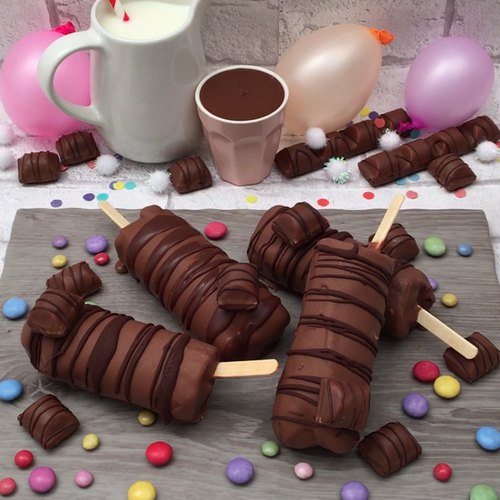 ---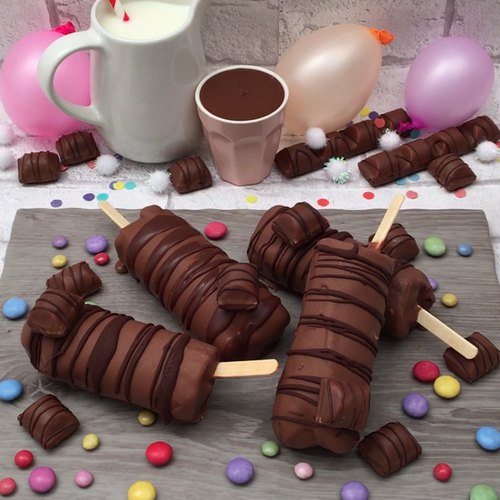 ---
Ingredients for 4 people
4 chocolates
2 1/2 cups of heavy cream
1 1/4 cups of milk chocolate
1/4 cup of dark chocolate
4 mini chocolates
---
Tools
Glasses
Popsicle sticks
---
Step 1/4
Open the chocolates with a clean scissor cut on one end. Remove the individual wrappers, place the candies back inside, then crush them inside the wrappers. Place each wrapper upright in a glass.
Step 2/4
Portion out the heavy cream into the wrappers and put the popsicle sticks in the middle. Freeze for 1 hour.
Step 3/4
Melt the milk chocolate. Remove the popsicles from the fridge, remove the wrappers, then dip the frozen pops into the chocolate. Melt the dark chocolate and use it to decorate the pops by drizzling it in lines. Place a mini chocolate on each.
Step 4/4
Freeze 15 minutes, then enjoy.
Similar recipes from Chefclub
-
Our other recipes