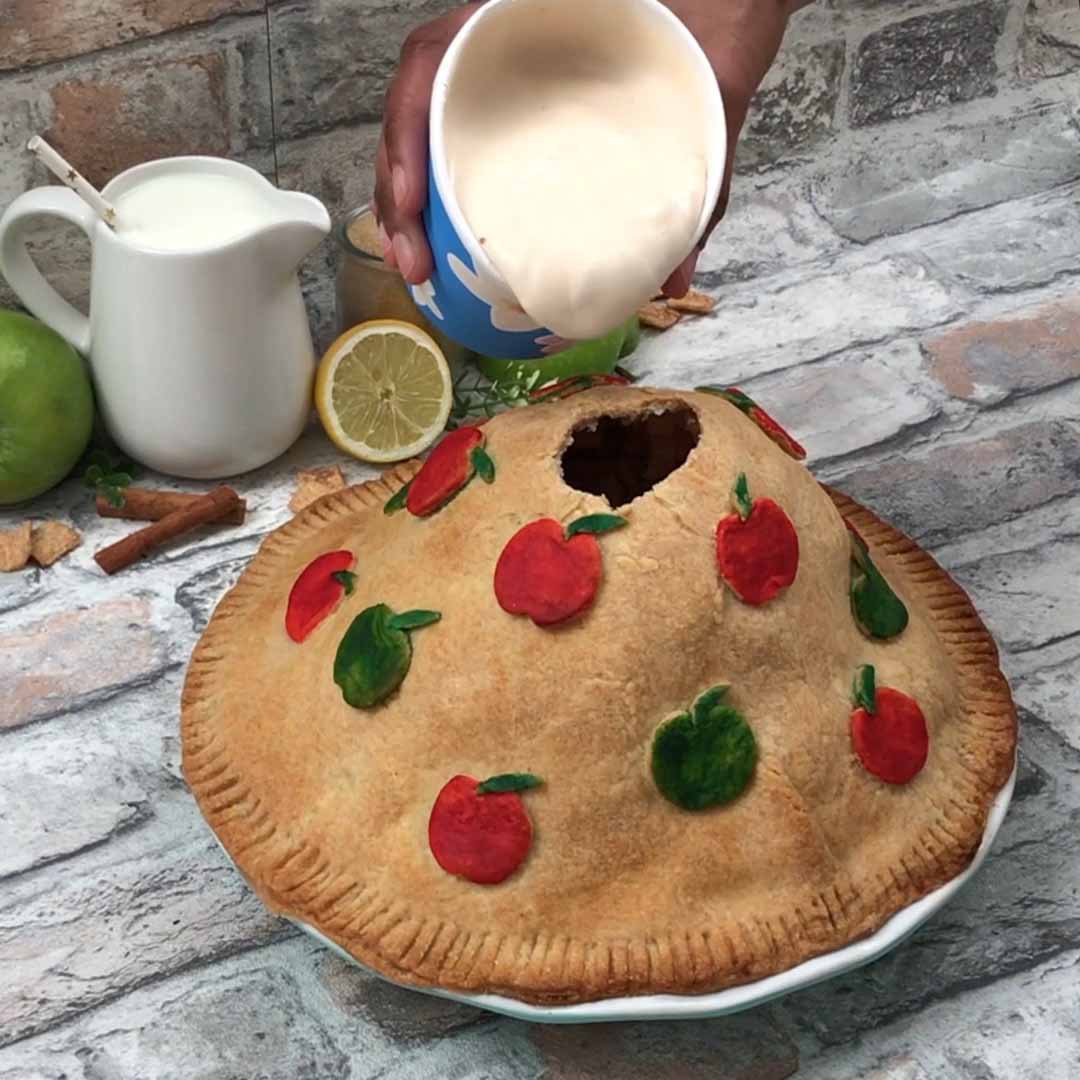 Apple Pie à la Mode
This apple pie is hiding a surprise! 🍏🥧🍦
Made by you!
Ingredients
20 Granny Smith apples
3 cups sugar
3 tbsp cinnamon
4 tbsp flour
2 tsp nutmeg
Cinnamon Toast Crunch cereal, a handfull
2 9-inch pie doughs
Remaining pie dough, painted with green and red food coloring
Vanilla ice cream
Tools
Drill
Vegetable peeler
1. Cut apples in two, then place on drill, turn drill on low then use a vegetable peeler to make thin pieces of apple. Place the apple in a large bowl and add sugar, cinnamon, flour, and nutmeg, mix until combined. Roll Cinnamon Toast Crunch cereal into the bottom pie crust then place into pie dish.
2. Fill pie dough with apples, then place second dough on top and crimp the edges, cut a small vent in the top and decorate with left over pie dough apples. Bake at 350 °F for 1 hour or until dough is golden brown. Let cool.
3. Once cooled, cut a whole in the top and pour in semi-melted vanilla ice cream. Freeze until ice cream hardens then serve!
Similar recipes from Chefclub