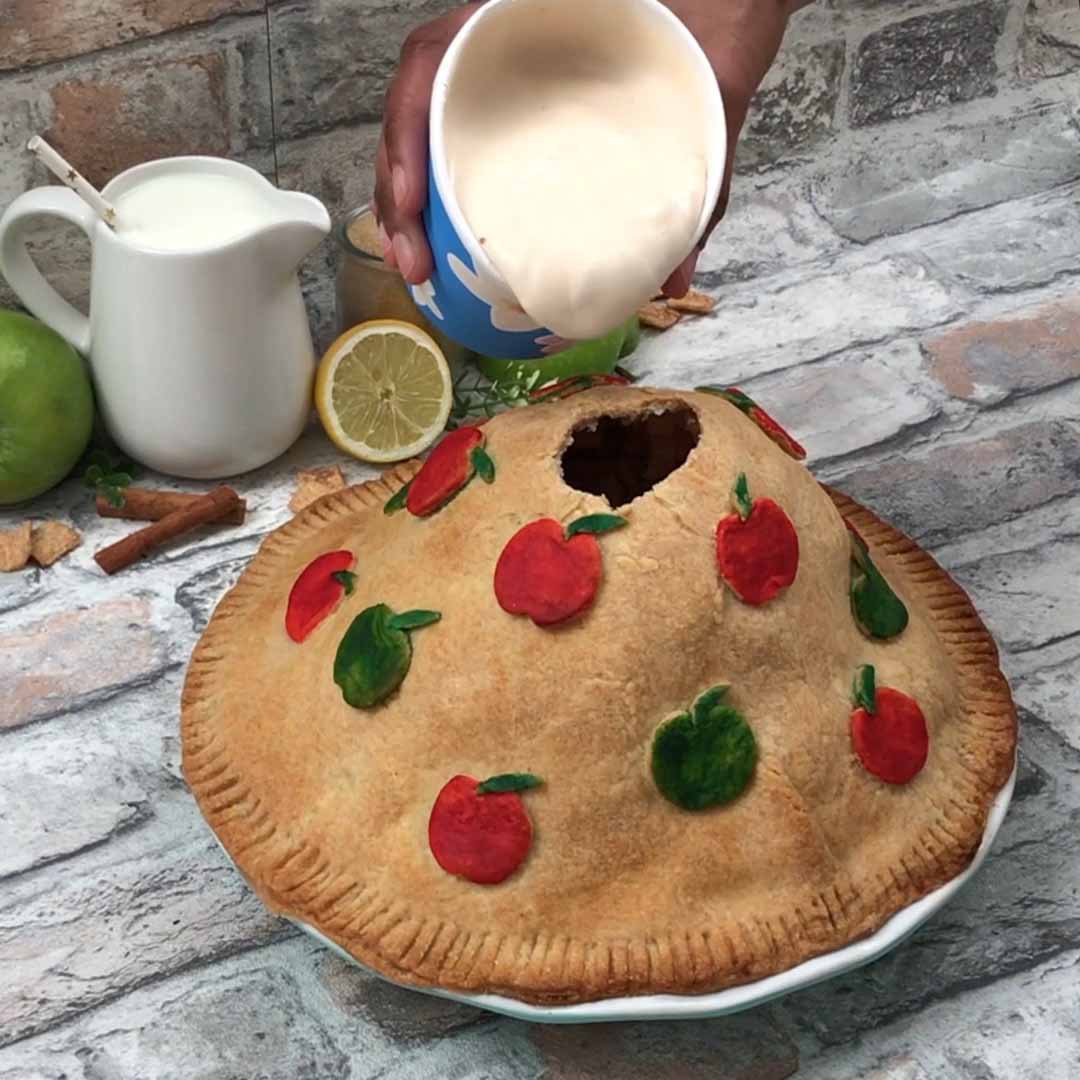 Apple Pie à la Mode
This apple pie is hiding a surprise! 🍏🥧🍦
Total time: 45 minutes
Ingredients for 8 people
20 Granny Smith apples
3 cups sugar
3 tbsp cinnamon
4 tbsp flour
2 tsp nutmeg
Cinnamon Toast Crunch cereal, a handfull
2 9-inch pie doughs
Remaining pie dough, painted with green and red food coloring
Vanilla ice cream
---
Tools
Drill
Vegetable peeler
---
Step 1/3
Cut apples in two, then place on drill, turn drill on low then use a vegetable peeler to make thin pieces of apple. Place the apple in a large bowl and add sugar, cinnamon, flour, and nutmeg, mix until combined. Roll Cinnamon Toast Crunch cereal into the bottom pie crust then place into pie dish.
Step 2/3
Fill pie dough with apples, then place second dough on top and crimp the edges, cut a small vent in the top and decorate with left over pie dough apples. Bake at 350 °F for 1 hour or until dough is golden brown. Let cool.
Step 3/3
Once cooled, cut a whole in the top and pour in semi-melted vanilla ice cream. Freeze until ice cream hardens then serve!