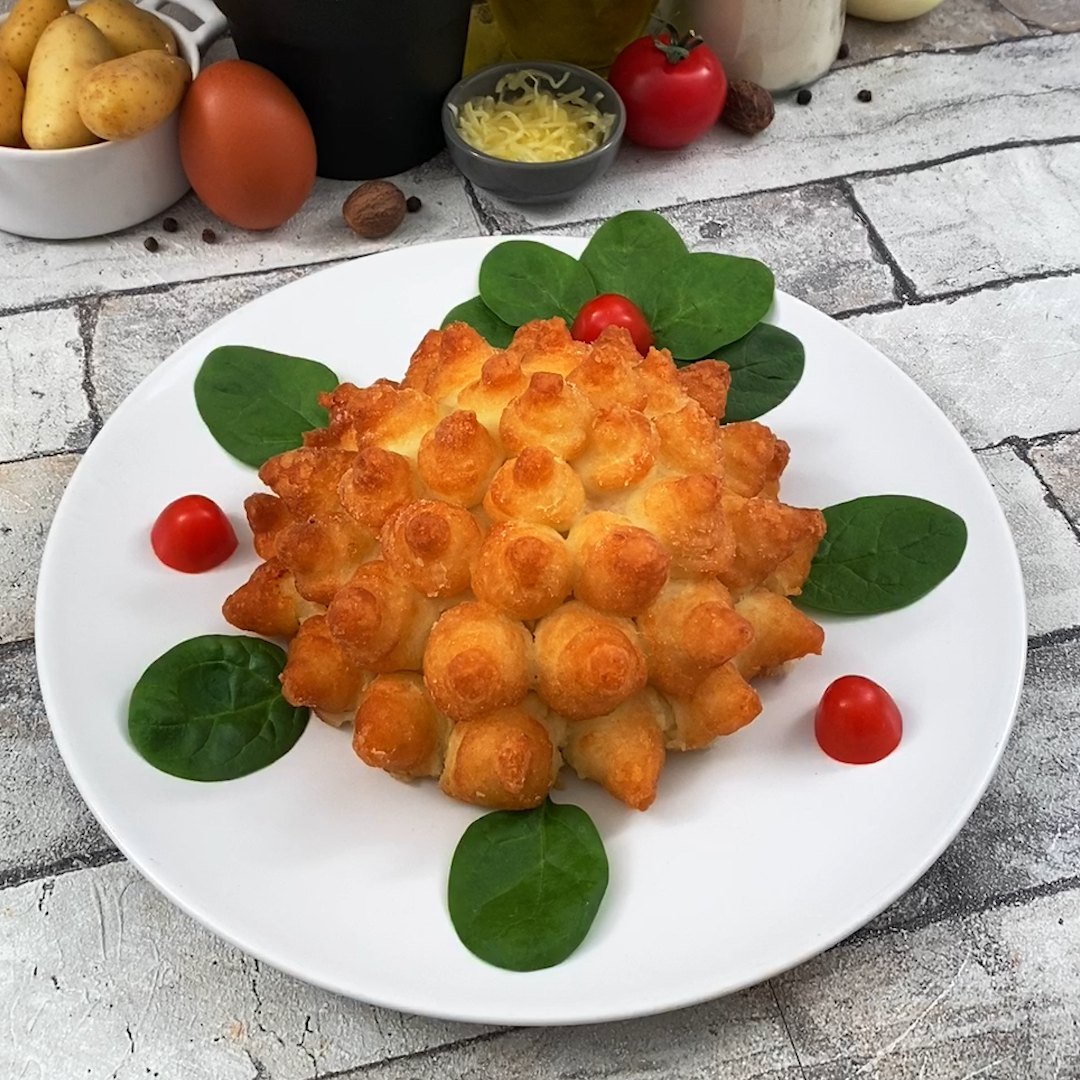 Potato Crowns
A majestic combination of meat and potatoes!
Total time: 30 minutes
Ingredients for 4 people
1/2 onion, diced
Olive oil
1/2 lb ground beef
Salt & pepper
3/4 cup corn starch
2 eggs
Grated mozzarella
Flour
---
Tools
Ziplock bag
---
Step 1/4
Peel the potatoes and cook them in salted water. Fry the onion in a frying pan in a drizzle of olive oil and then add the ground beef with salt and pepper. Cook until meat is cooked through.
Step 2/4
Line the inside of the bowls with plastic wrap. Mash the potatoes along with the corn starch, eggs, salt, and pepper. Spread 1 layer of mashed potatoes inside each bowl and then spread half of the ground beef inside. Sprinkle with mozzarella and cover with the remaining meat. Close the bowls with a layer of mashed potatoes and place them in the freezer for 2 hours.
Step 3/4
Fill the Ziplock bag with the remaining puree and cut 1 of the lower corners to make a piping bag. Unmold the bowls of mashed potatoes by turning them over and remove the cling film. Cover each dome with spikes of mashed potatoes formed using the "piping bag" and place in the freezer for 1 hour.
Step 4/4
Remove from the freezer, sprinkle with flour then fry. Drain and place on a baking sheet covered with baking paper. Bake for 15 minutes at 335 °F and enjoy!