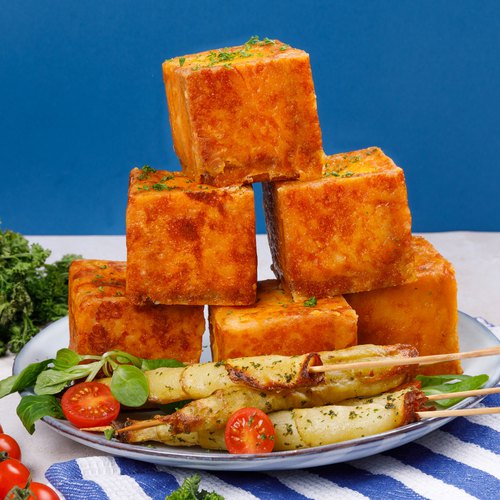 Mister crunch cube sandwhich
Mister crunch cube sandwhich! an absolute gooey good time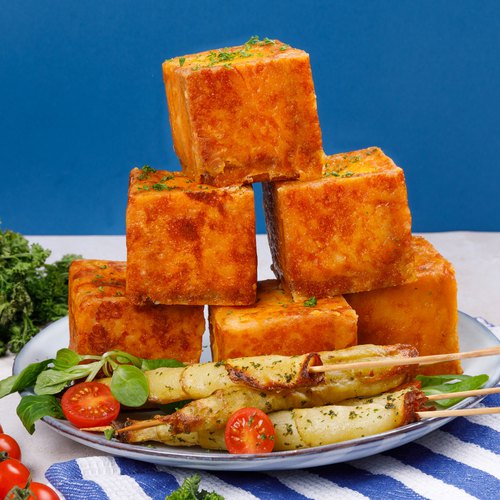 ---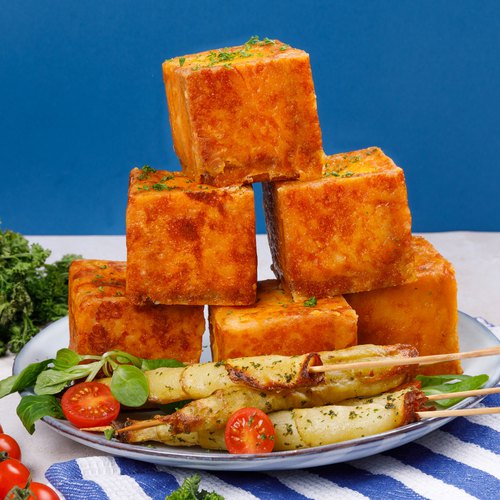 ---
Total time: 47 minutes
Prep time: 35 minutes, Cook time: 12 minutes
Ingredients for 5 people
8 slices of white bread
2 slices of ham
1/2 cup of bechamel sauce
1 cup of shredded mozzarella
1 cup of shredded cheddar
2 tsp of garlic
parsley
salt & pepper
butter
---
Step 1/3
Cut the slices of bread into 4 and butter them on both sides. Place in the oven for 12 minutes at 340°F.
Step 2/3
Mix the 2 cheeses and melt in small heaps on the plancha. Use the melted cheese to glue the sandwich bread squares together to form a cube. Before closing the cube with its sixth side; fill it with béchamel sauce and diced ham.
Step 3/3
Once cube is closed on all side, roll in melted cheese to coat completely. Sprinkle with garlic and parsley. Serve and enjoy!