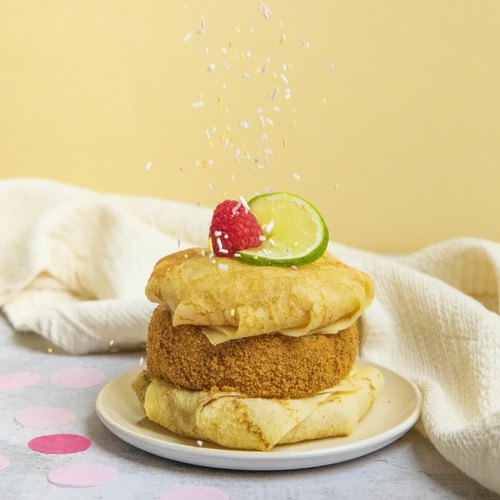 Caramel Crepe-wich
Caramel Crepe-wich! Apple filled crepes on the outside and ice cream with caramel on the inside😋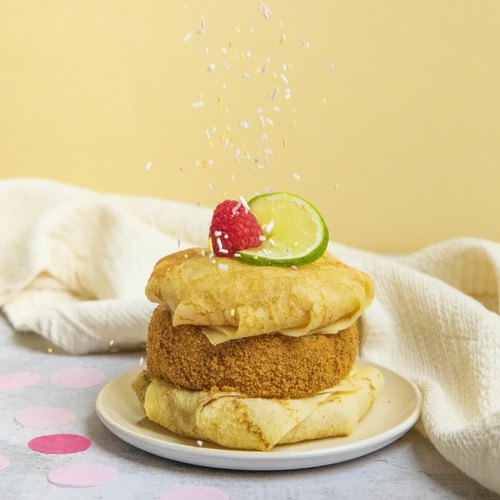 ---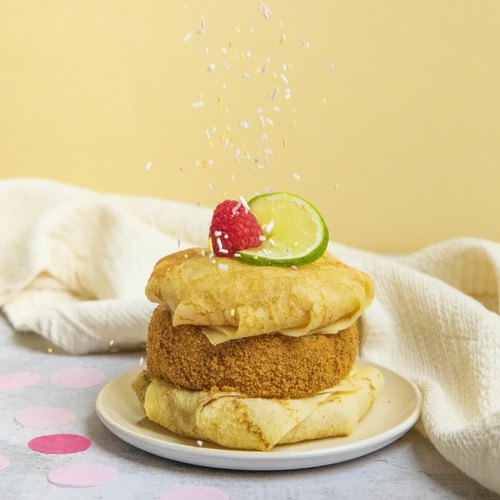 ---
Total time: 25 minutes
Prep time: 15 minutes, Cook time: 10 minutes
Ingredients for 3 people
3 egg
1 1/2 cups of flour
3 tbsp of sugar
1 1/2 cups of milk
2 apples
2 tbsp of butter
5 tbsp of brown sugar
1 vanilla bean
1 pint of chefclub vanilla ice cream
Speculoos cookies
12 oz of caramel sauce
---
Step 1/3
Peel and cut the apples into small pieces and brown them in a pan with the butter, the vanilla and the brown sugar until everything caramelizes, then set aside.
Step 2/3
Make a crepe batter by mixing the eggs, flour, sugar and milk then cook 6 crepes. At the center of each crepe, place a large tablespoon of apples, make slits all around to the edges of the crepe then fold the pieces of crepe over the apples.
Step 3/3
Crush the speculoos and spread them on a baking sheet. Stick the handle of a wooden spoon into the center of the tub of Chefclub Vanilla Ice Cream. Cut 3 strips of ice cream using a knife around the wooden spoon, remove the packaging from the jar then roll the discs of ice cream in the speculoos crumbs. Place each disc on a crepe cushion, fill the holes left by the wooden spoon with the caramel then place another crepe cushion on top. Serve and enjoy!