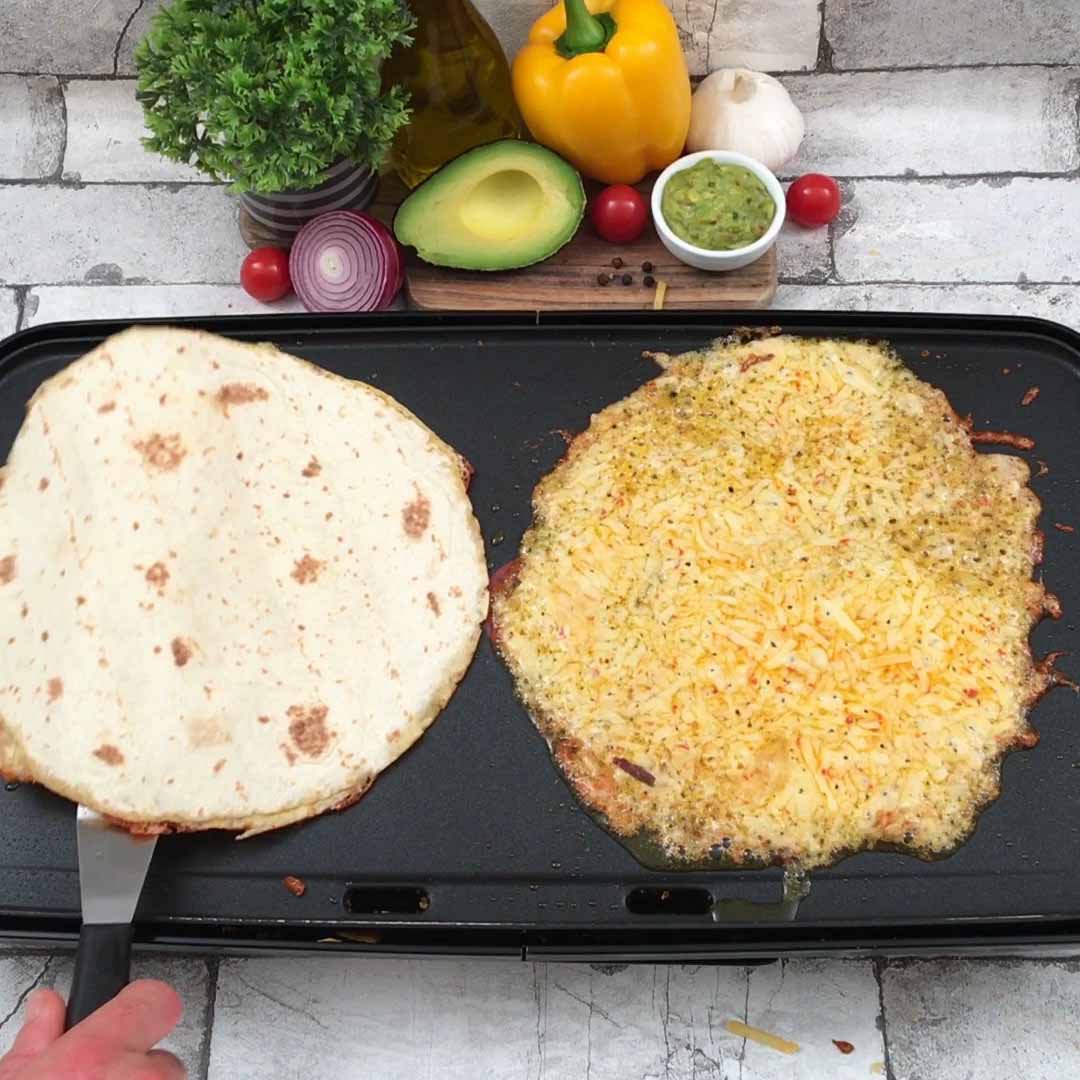 Quesadilla Cake
Layers of crispy cheese, gooey cheese, seasoned beef, refried beans, and peppers make this cake one to beat! 🤯😋🍰
---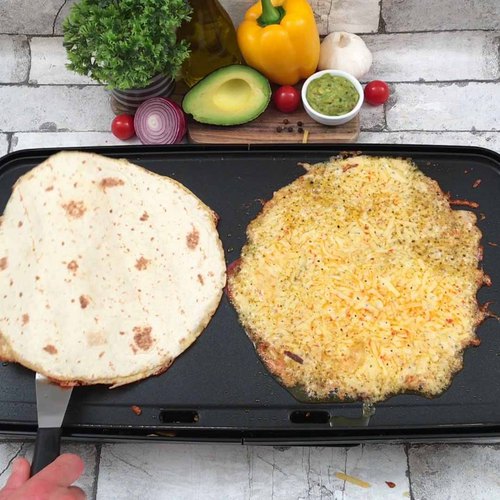 ---
Total time: 45 minutes
Ingredients for 10 people
1 1/2 lbs ground beef
Salt & pepper, to taste
Chefclub Tex-Mex mix, to taste
6 cups taco blend shredded cheese
6 tortillas
2 cans refried beans
6 bell peppers, chopped and cooked
Parsley
Sour cream
Guacamole
Pico de gallo
---
Step 1/3
Cook ground beef with salt, pepper, and Tex-mex seasoning to taste. Set aside. Then melt a handful of shredded cheese in a large pan and place a tortilla on top, add more cheese then place another tortilla on top. Melt more cheese and flip the quesadilla ontop so both sides are covered in crispy cheese. Repeat 2 more times.
Step 2/3
In a cake pan the same size as your tortillas (8- or 9-inch) place one quesadilla then cover with refried beans, a layer of sauteed bell peppers and 1/2 of the meat mixture. Repeat twice then place the final quesadilla on top and sprinkle on a bit more cheese. Bake for 15 minutes at 350 °F until the cheese on top is bubbly and everything is heated through.
Step 3/3
Meanwhile, in a large pan add the remaining cheese and a little parsley let melt then place on top of a large glass bowl to form a dome. Let harder. Remove the quesadilla cake from the oven and garnish with sour cream, guacamole, and pico de gallo. Add the cheesy dome for serving. Slice and enjoy!