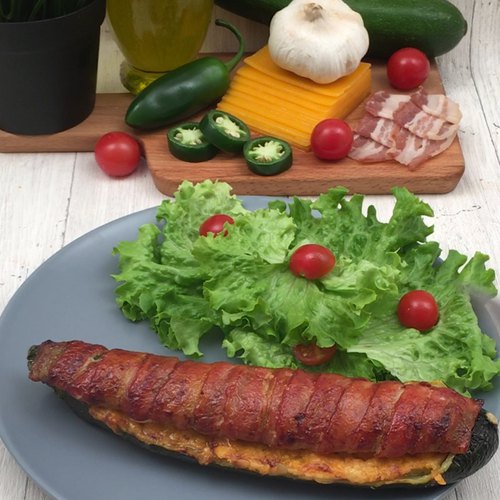 Grilled Cheese Zucchini!
This one is for you low-carbers 🧀😍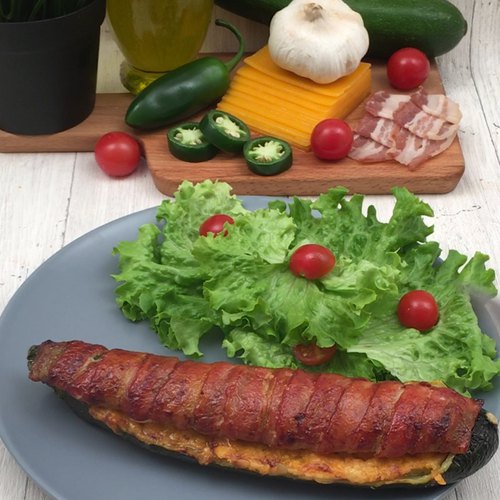 ---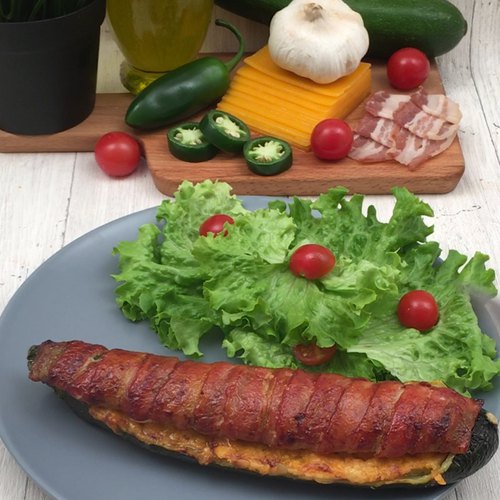 ---
Ingredients for 4 people
2 cups of shredded cheddar
4 zucchini
2 jalapeños
powdered garlic
12 slices of bacon
olive oil
salt & pepper
---
Tools
Sheet pan
Parchment paper
---
Step 1/2
Lay the zucchini flat and cut off the top side, then dig out the interior to create a zucchini boat. In a pan, cook the zucchini insides that you have removed along with minced jalapeños, garlic powder, olive oil, salt and pepper.
Step 2/2
Use this mixture to stuff the zucchini boats, then cover with shredded cheddar. Roll each zucchini lid with 3 slices of bacon and place everything on a parchment-lined sheet pan. Bake 20 minutes at 350 °F. Cover the zucchini boats with the bacon-wrapped lids, serve and enjoy.