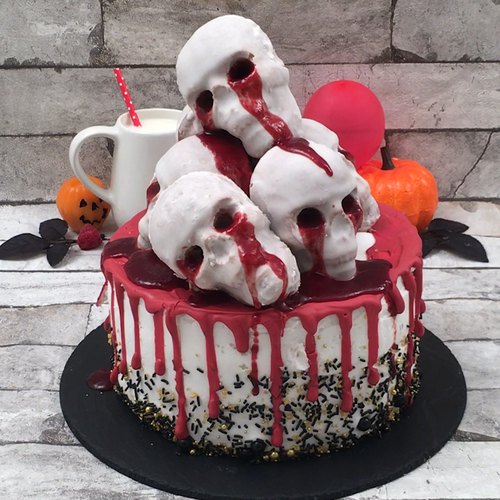 Skull Cake
Look alive! 🔪☠️💉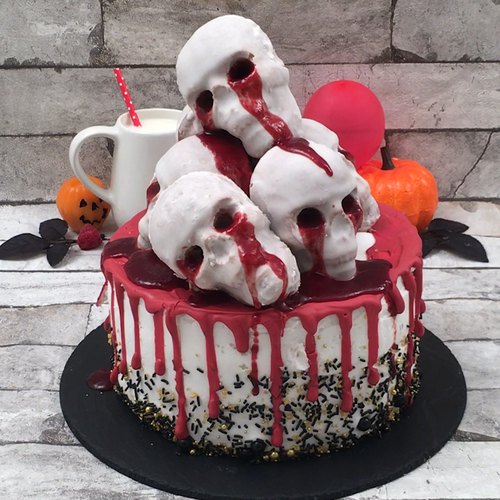 ---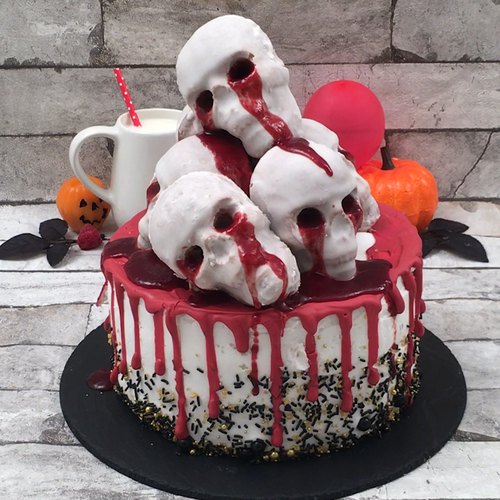 ---
Ingredients for 8 people
favorite cake batter or cake mix
royal icing
2 baked cakes (from cake mix or favorite cake)
1 can of cherry filling
spooky sprinkles
strawberry sauce
frosting
red candy melts, melted
---
Tools
Skull pan
---
Step 1/3
Pour the cake batter into the greased and floured skull pan and bake for 12 minutes at 350 °F. After removing from the oven, cover the skulls with royal icing and allow to dry.
Step 2/3
Cut the baked cakes in half, to create 4 layers. Spread frosting on one half and then put a second half on top. Cut a disc of cake in the center of the top half then start again with the 3rd half. Pour the can of cherries into the cakes then close them with the last half, adding frosting between each layer.
Step 3/3
Cover the cake with frosting and decorate it with spooky sprinkles and red candy melt drips. Poke holes in the eyes of the skull cakes, then put the skulls on top. Fill the skull cakes with strawberry sauce, so that it pours out of the eyes. Cut, serve, and eat.