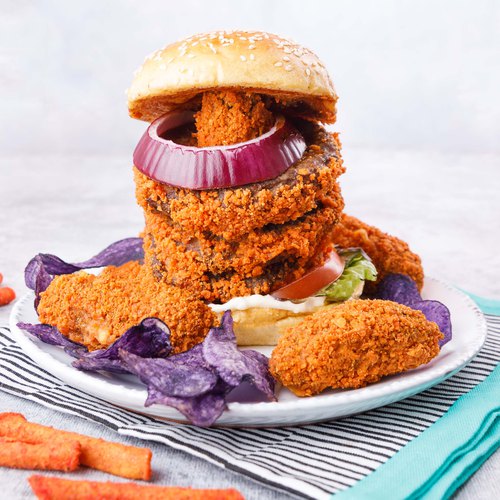 Takis Jalapeño Poppers
Takis Jalapeño Poppers! Relax and chilli with this recipe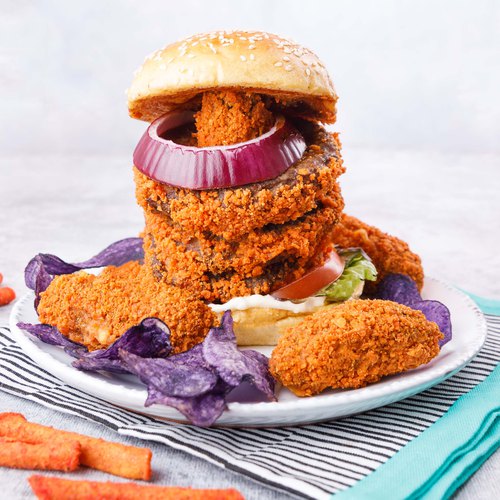 ---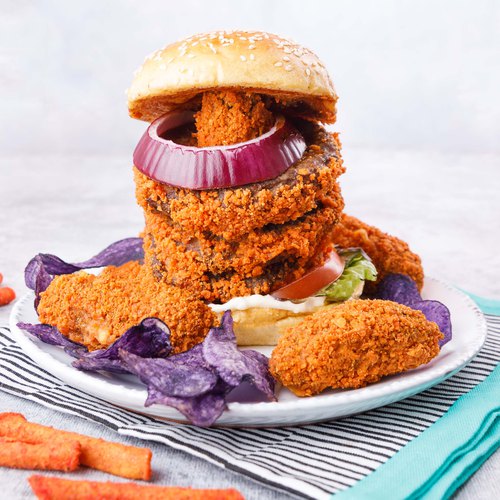 ---
Total time: 30 minutes
Prep time: 10 minutes, Cook time: 20 minutes
Ingredients for 4 people
1 cup of flour
4 bags of takis
2 leaves of lettuce
Bbq sauce
1 tbsp of butter
2 slices of tomato
Mayonnaise
2 egg
12 oz of ground beef
5 oz of cheddar
2 hamburger buns
1 red onion
8 oz of cream cheese
10 jalapeños
Chips
---
Tools
Air fryer
Ziplock bag
---
Step 1/3
Start by slicing the jalapeños down the middle and removing the seeds. Stuff them with a mixture of shredded cheddar and cream cheese. Then, coat the jalapeños in flour, dip them in egg, and cover them with crushed Takis. Bake the jalapeños in an air fryer at 375° for 10 minutes.
Step 2/3
Combine ground beef and crushed Takis, then place the mixture into a Ziplock bag and flatten it into a rectangular shape. Create patties from the mixture, making an indentation in the middle of each patty. Next, use a piping bag to apply cream cheese mixture along the edges of half of the patties. Place another patty on top and form the mixture into a donut shape. Cook the patties in a hot pan with butter and Takis until they are fully cooked. Finally, coat the edges of the patties in crushed Takis.
Step 3/3
To prepare the burger, layer the ground beef between the buns and add a jalapeño popper in the middle of the patties. Next, place slices of red onion on top and serve with your favorite chips along with the remaining jalapeño poppers. Enjoy!