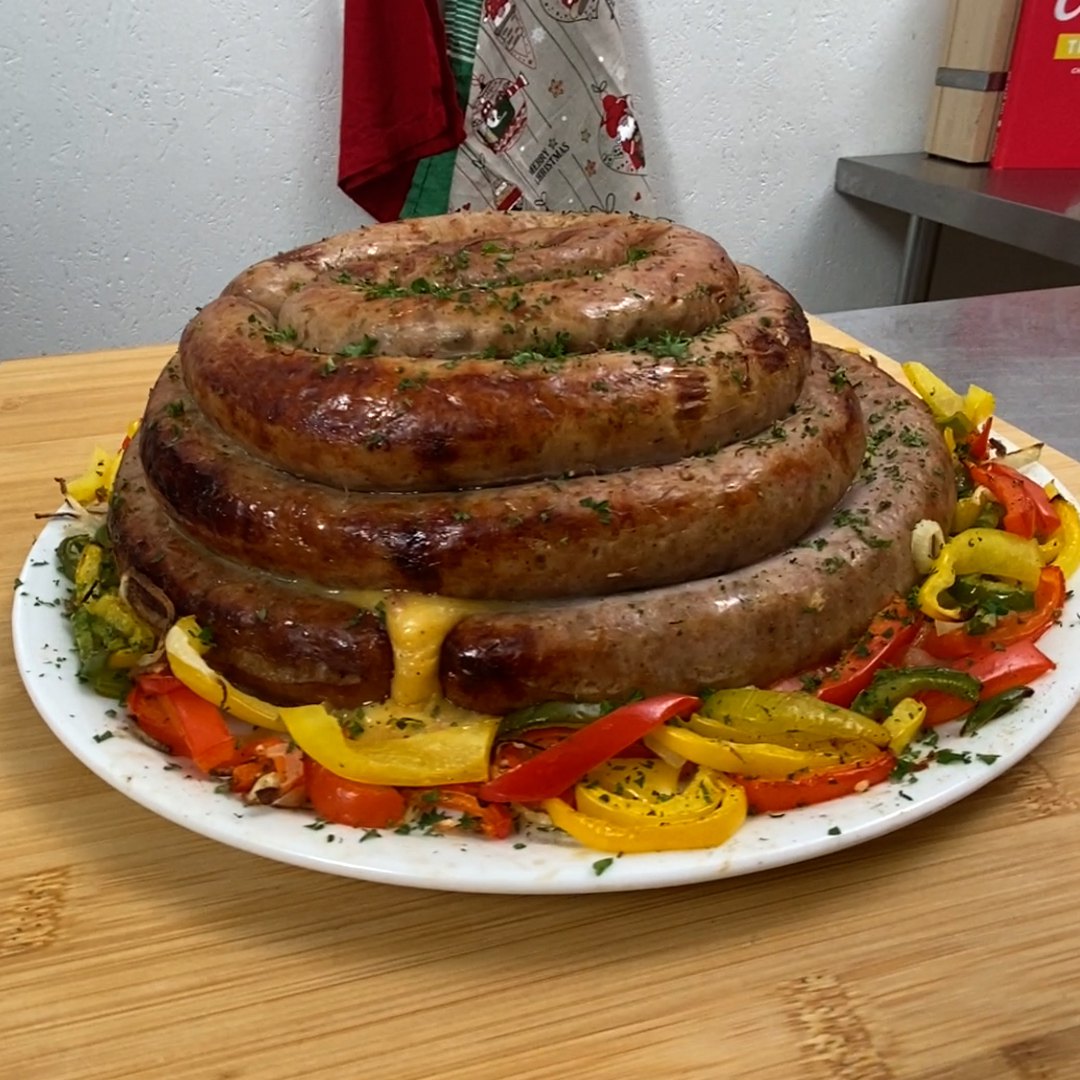 Bangers & Cheesy Taters
Let's take this classic combo to new heights! 🥔🗼😋
Made by you!
Ingredients
Metal colander
Sausage
6 potatoes
2 cups cheddar cheese
2/3 cup beer
1 tbsp parsley
1 tbsp bacon bits
Salt & Pepper
Olive oil
Bell peppers
Onions
1. Place the sausage in an oven-safe metal colander, place on a baking sheet, then bake for 15 minutes at 375 °F. Bake the potatoes on a lines baking sheet for 1 hour. Remove skins from the potatoes.
2. Mix together the cheddar cheese and beer over medium heat until a sauce forms. Mix the cheese sauce and potatoes along with parsley, bacon bits, salt, and pepper. Fill the sausage bowl with the cheesy mashed potatoes. Flip it out onto an oven safe plate.
3. Mix together sliced peppers, onions, olive oil, salt, and pepper. Place the onions and peppers around the sausage dome, then bake for 15 minutes at 375 °F. Garnish with parsley and enjoy!
Similar recipes from Chefclub