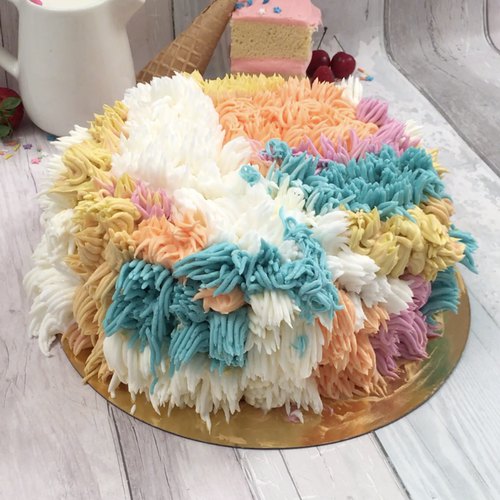 8 Cake Decorating Hacks
You're about to level up! 🎂🤓🍰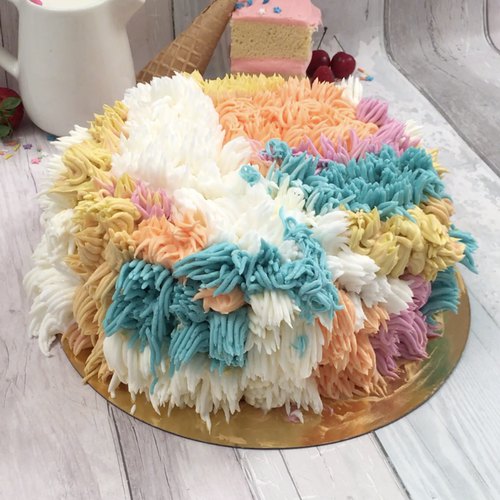 ---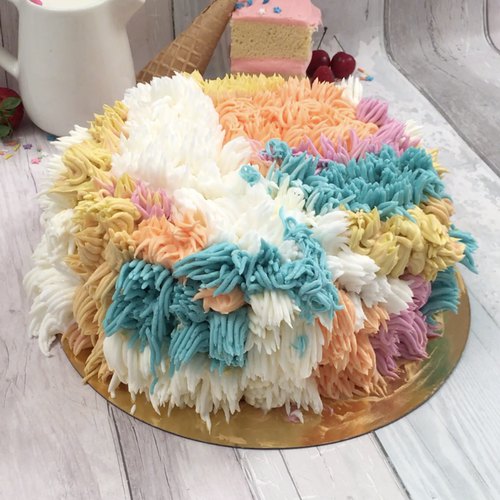 ---
Ingredients for 10 people
frosted cakes
ice cream cones
cotton candy
jolly rancher candies, multiple colors
starbursts
chocolate cake
1 cup of instant coffee
1 cup of sugar
1 cup of boiling water
royal icing, dyed as desired
white chocolate
dark chocolate
gummy bears
---
Tools
Foil
Shot glasses
Small round cookie cutter
Rolling pin
Hand mixer
Piping bag
Tape
Skewer
---
Step 1/8
ICE CREAM CAKE: Cut ice cream cones in two, place around a pre-frosted cake and then place cotton candy on top to create "ice cream" place a few cones in the center and top with additional cotton candy. Garnish with sprinkles.
Step 2/8
JOLLY RANCHER FLOWERS: Crush Jolly Rancher candies (a food processor works best, but you can place then in ziploc bags and wrap in a dish cloth then hit with rolling pin too), then place the powder onto a greased foil square. Bake for 5 minutes at 350 °F let cool a little then place the shot glass in the center and shape while still warm. Place on a cake like flowers.
Step 3/8
STARBURST FLOWERS: Unwrap and roll out Starbursts, cut into circles, then roll into a teardrop shape. Save the excess to create the center of the flower, then place the teardrops around the center creating a rose. Place on frosted cake.
Step 4/8
DALGONA CAKE: In a large mixing bowl, add 1 cup instant coffee, 1 cup sugar, and 1 cup boiling water. Mix with a hand mixer until light in color and fluffy. Frost a chocolate cake with this mix and add sprinkles if desired.
Step 5/8
DIY SPRINKLES: Place dyed royal icing into piping bags. Pipe fun shapes onto parchment paper cut to about the same size as your frosted cake. Let the royal icing dry, letting it dry overnight is best. Take your frosted cake and roll on the parchment, the sprinkles will stick. Add additional cake decorations as desired.
Step 6/8
CHOCOLATE DRIPS: Temper both white and dark chocolate then place into piping bags cutting off the tip. Tape parchment paper to a cookie sheet and pip a drop of dark chocolate with a dot of white chocolate in the middle and vice versa. Hold the try vertical and let the chocolate drip to desired length. Let harden, then place around cake.
Step 7/8
SHAG CAKE: Make your own grass tip by taping back the tip of a piping bag then poking holes in it with a skewer. Fill bag with favorite frosting and pipe cake.
Step 8/8
GUMMY CAKE: Separate all the colors of gummy bears. Then, on a pre-frosted cake, place them two-by-two to create a spiral around the cake. Continue on the top and add additional decoration as desired.