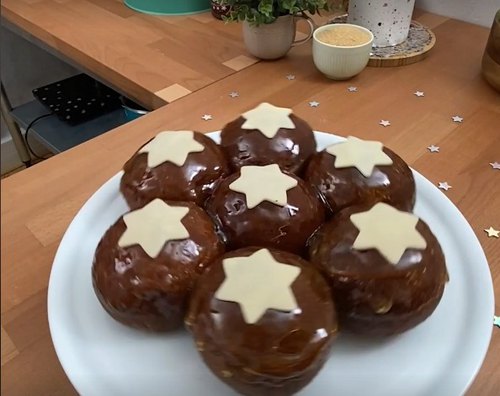 Chocolate Sweet Rolls
Chocolate Sweet Rolls! Molten lava cake meets morning pastries 🍫😍🥐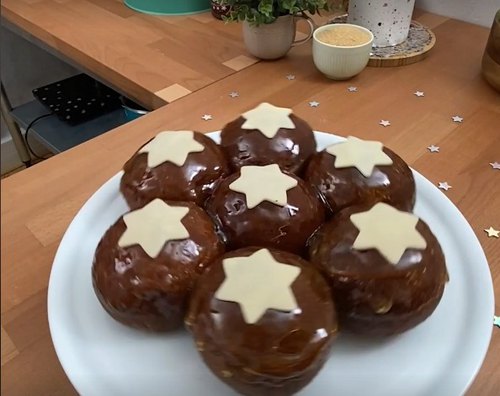 ---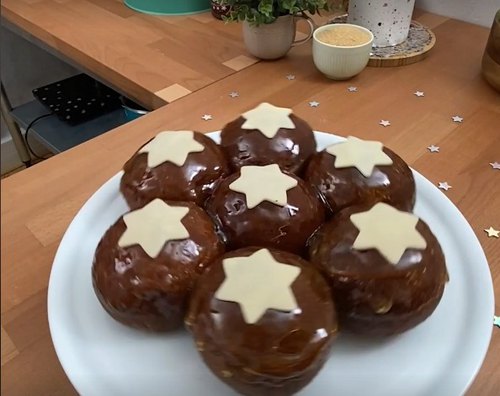 ---
Total time: 7 hours 30 minutes
Prep time: 4 hours , Cook time: 30 minutes, Rest time: 3 hours
Ingredients for 7 people
3 cups of milk
7 egg
1 cup of sugar
8 tbsp of cornflour
Chocolate hazelnut spread
3 cups of flour
8 1/2 tsp of yeast
Salt
4 tbsp of cocoa powder
0.4 cup of water
Sunflower oil
0.3 cup of butter
---
Tools
Piping bag
Ice cube trays
---
Step 1/3
Boil 2 cups of milk in a saucepan. Beat the eggs and add 1/2 cup of sugar, the cornstarch and the chocolate hazelnut spread. Pour the mixture into the saucepan with the milk. Pour everything into the piping bag and fill the ice cube tray. Put in the freezer for 1 hour and thirty minutes.
Step 2/3
Mix the flour with the yeast, salt, cocoa powder, milk and eggs. Add the butter and knead until smooth. Allow to rise for 1 hour in a container covered with a cloth. Form into balls and insert two chocolate ice cubes into each ball.
Step 3/3
Allow to rest for 3 hours. Fy in hot oil. Heat the water with 2 tbsp of sugar in a saucepan and brush each brioche. Serve and enjoy!