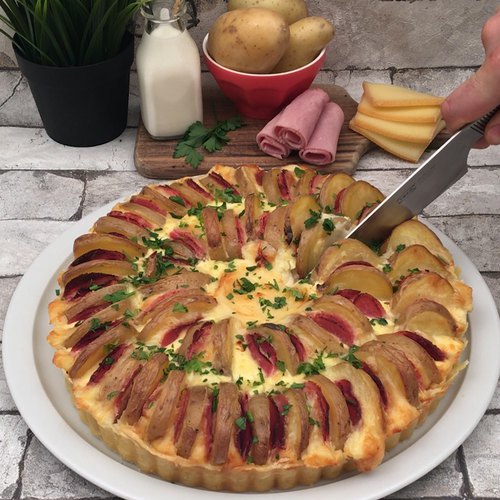 Ham & Cheese Pie
The kind of meal you want fresh out the oven on a cold day to fill you all the way up :)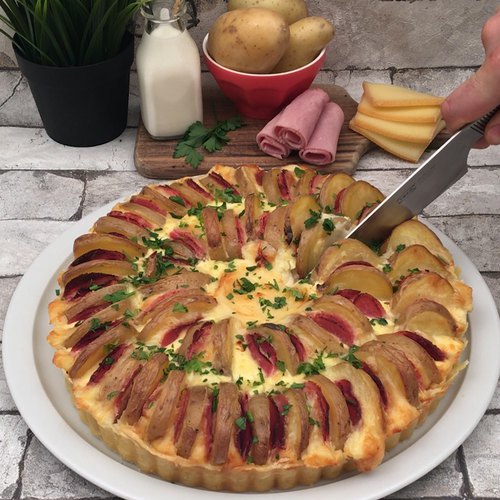 ---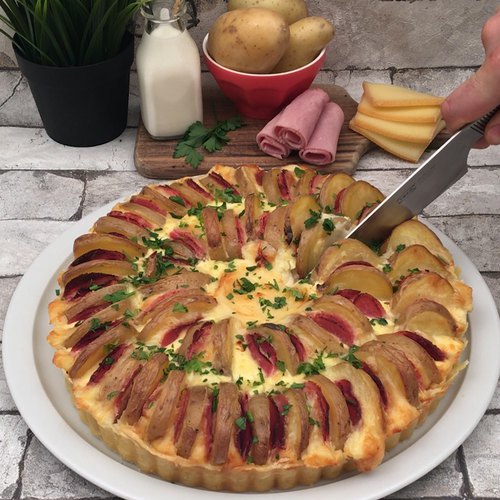 ---
Ingredients for 8 people
1 pie crust
6 potatoes
8 slices of ham
30 slices of raclette cheese
4 eggs
1 1/4 cups of heavy cream
parsley
salt & pepper
---
Tools
Pie dish
---
Step 1/4
Place the pie crust into the pie dish. Cook the potatoes in salted water and cut them into thick rounds. Cut 4 equal-sized circles out of each slice of ham and 1 identically-sized circle from each slice of raclette cheese.
Step 2/4
Cut the leftover ham and raclette into small bits and spread them on the pie crust. Mix the eggs and the heavy cream, then add salt and pepper.
Step 3/4
Alternating between ham, cheese and potato, make 2 concentric circles, standing up, in the tart pan.
Step 4/4
Pour the egg mixture in the middle and add the rest of the cheese. Bake for 35 minutes at 350 °F. Remove from the oven, garnish with parsley and enjoy.
Similar recipes from Chefclub
-
Our other recipes