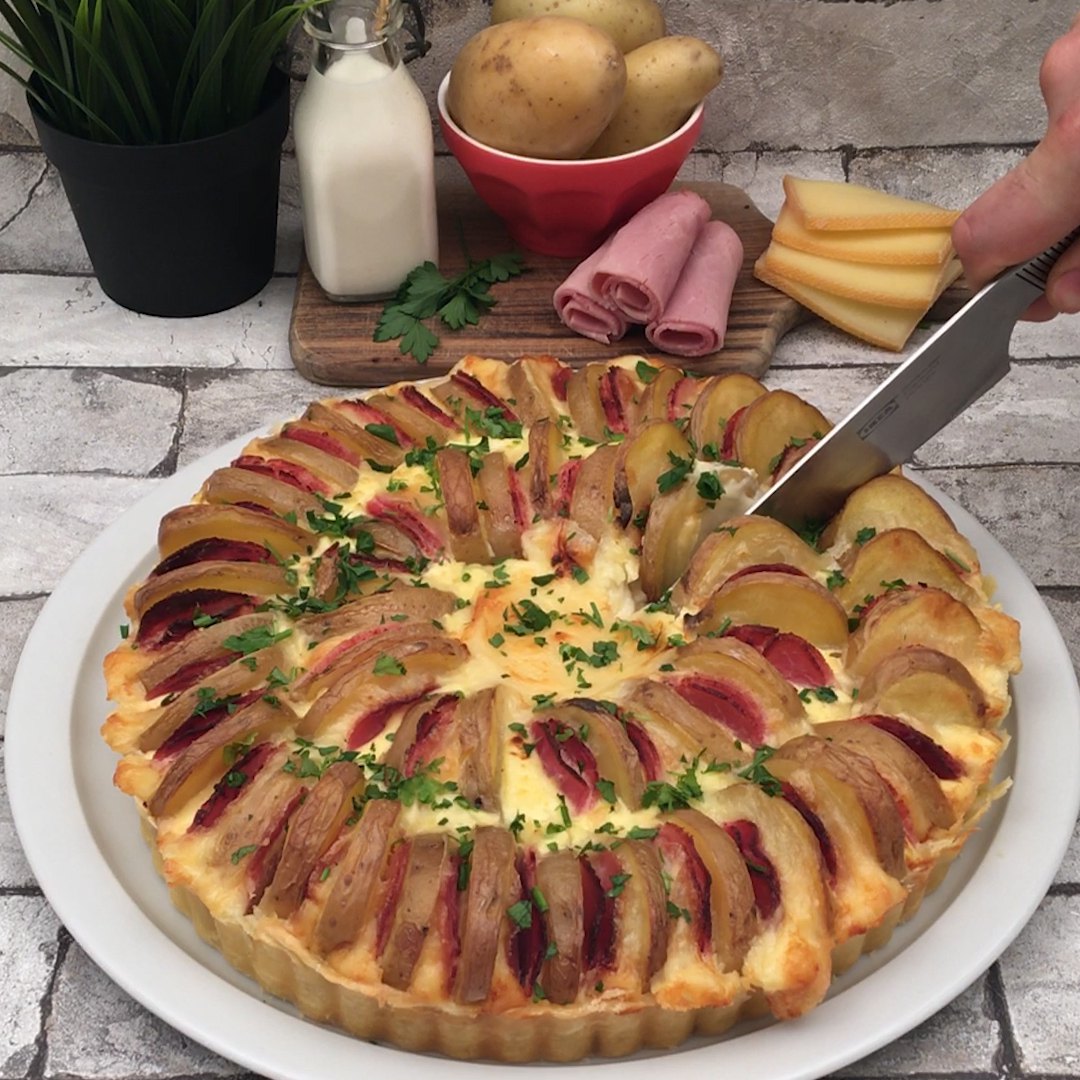 Ham & Cheese Pie
The kind of meal you want fresh out the oven on a cold day to fill you all the way up :)
Made by you!
Ingredients
1 pie crust
6 potatoes
8 slices ham
30 slices raclette cheese
4 eggs
1 1/4 cups heavy cream
Parsley
Salt & pepper
Tools
Pie dish
1. Place the pie crust into the pie dish. Cook the potatoes in salted water and cut them into thick rounds. Cut 4 equal-sized circles out of each slice of ham and 1 identically-sized circle from each slice of raclette cheese.
2. Cut the leftover ham and raclette into small bits and spread them on the pie crust. Mix the eggs and the heavy cream, then add salt and pepper.
3. Alternating between ham, cheese and potato, make 2 concentric circles, standing up, in the tart pan.
4. Pour the egg mixture in the middle and add the rest of the cheese. Bake for 35 minutes at 350 °F. Remove from the oven, garnish with parsley and enjoy.
Similar recipes from Chefclub