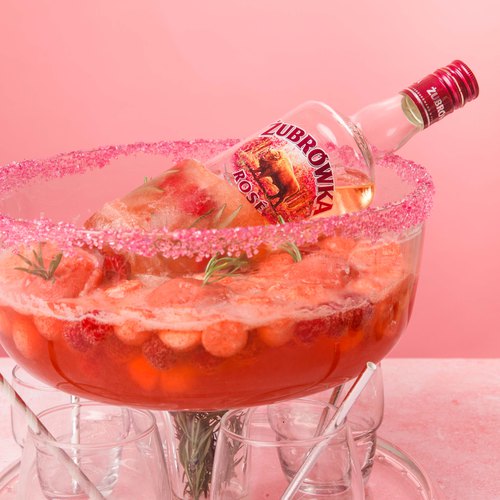 Smokin' Hot Cocktail
Smokin' Hot Cocktail! This recipe is sure to take your breath away 🍸🍓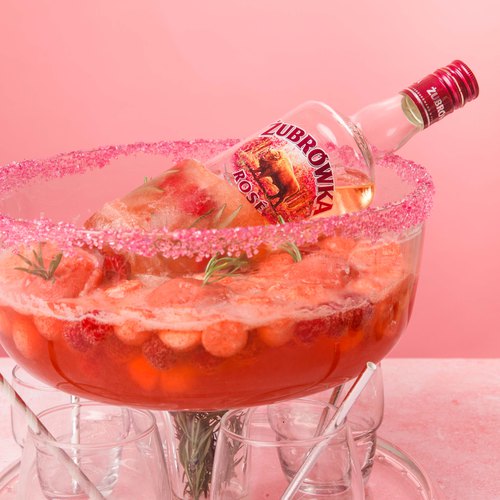 ---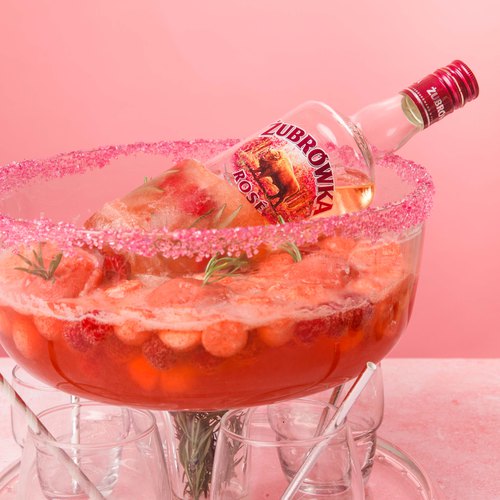 ---
Total time: 2 hours 35 minutes
Prep time: 35 minutes, Rest time: 2 hours
Ingredients for 6 people
1.2 cups of raspberries
1 bottle of zubrowka rose
Rosemary
1/2 cup of strawberry candies
2 chefclub strawberry sorbet
Grenadine syrup
1 cup of colored sugar
1 liter of tonic water
---
Tools
Plastic bottle
Skewers
Blowtorch
---
Step 1/3
Cut the plastic bottle in 2, garnish the lower part of the bottle with 5 raspberries then place the bottle of Zubrowka Rosé in the half-bottle. Add the rosemary leaves, 5 raspberries in the space between the Zubrowka and the plastic bottle by pushing them down with a skewer. Pour the grenadine syrup into the plastic half-bottle then freeze for 2 hours.
Step 2/3
Unmold the ice from the plastic bottle then arrange the colored sugar in a circle on a plate. Smoke the rest of the rosemary under a bell jar with the help of a blowtorch. Remove the bell jar and place the bell jar in the colored sugar. Place the bell jar and its base in the opposite directions to form a salad bowl. Add the strawberry candies, the rest of the raspberries to the bowl then place the Zubrowka with the ice cube in the centre.
Step 3/3
Add scoops of Chefclub strawberry sorbet into the bowl. Plant the rosemary in each scoop then pour 1 liter of tonic water. Lightly mix the cocktail and add 0.4 cup of Zubrowka Rosé. Serve and enjoy!