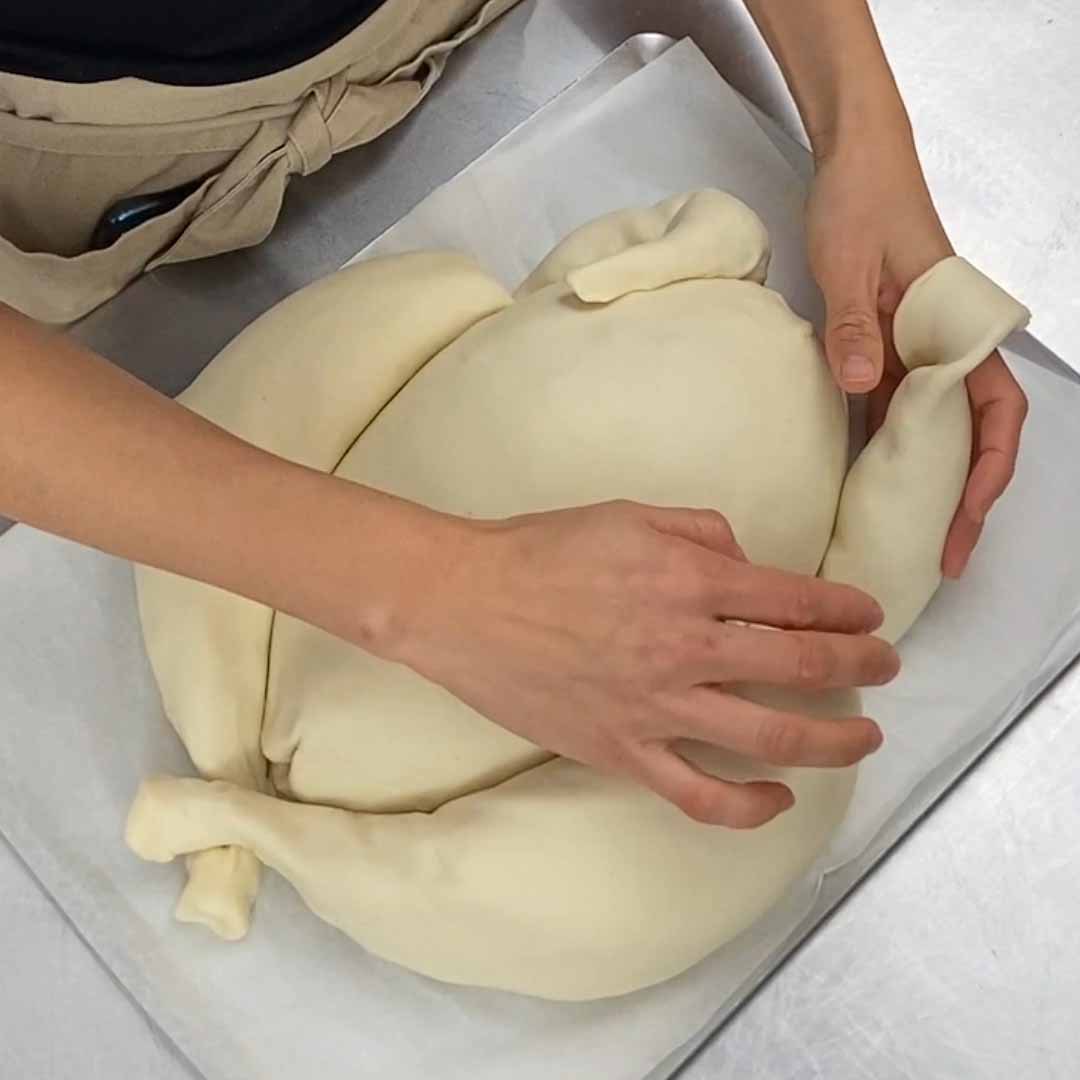 Stuffed Turkey Meatloaf
Who needs the bird when we can make one!? 🦃🍠😜
---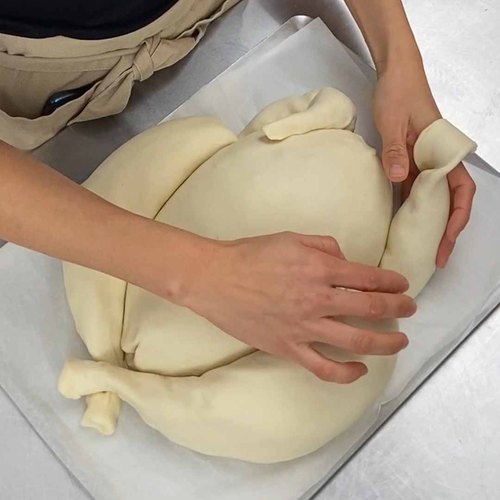 ---
Total time: 45 minutes
Ingredients for 6 people
Onion, chopped
Olive oil
Mushrooms, chopped
4 tbsp breadcrumbs
1/2 cup milk
1 tbsp ketchup
2 lb ground turkey
1 tbsp Worcestershire sauce
Mashed sweet potatoes
Cooked spinach
Puff pastry sheets
1 egg
Turkey gravy
---
Tools
Plastic wrap
Knife
---
Step 1/3
Cook the onions in olive oil, then add the mushrooms. Pour the milk in the breadcrumbs, then mix in the sauteed onions and mushrooms along with the ground turkey, eggs, ketchup, Worchestershire sauce, salt, and pepper.
Step 2/3
Spread a portion of the ground turkey mixture on plastic wrap, then spread a layer of sweet potatoes followed by the cooked spinach. Roll up the ground turkey forming a drumstick shape. Repeat to make a second. Make a third meatloaf but slightly larger forming the shape of a body. Maybe two small ground turkey "wings". Wrap everything in plastic then chill.
Step 3/3
Remove the plastic then cover each part with puff pastry, then place on a cookie sheet forming the shape of a turkey. Use a knife to poke holes in the puff pastry. Brush the puff pastry with beaten egg yoke. Bake for 15 minutes at 400 °F then reduce the temperature to 350 °F and cook for another 25 minutes. Enjoy with turkey gravy!