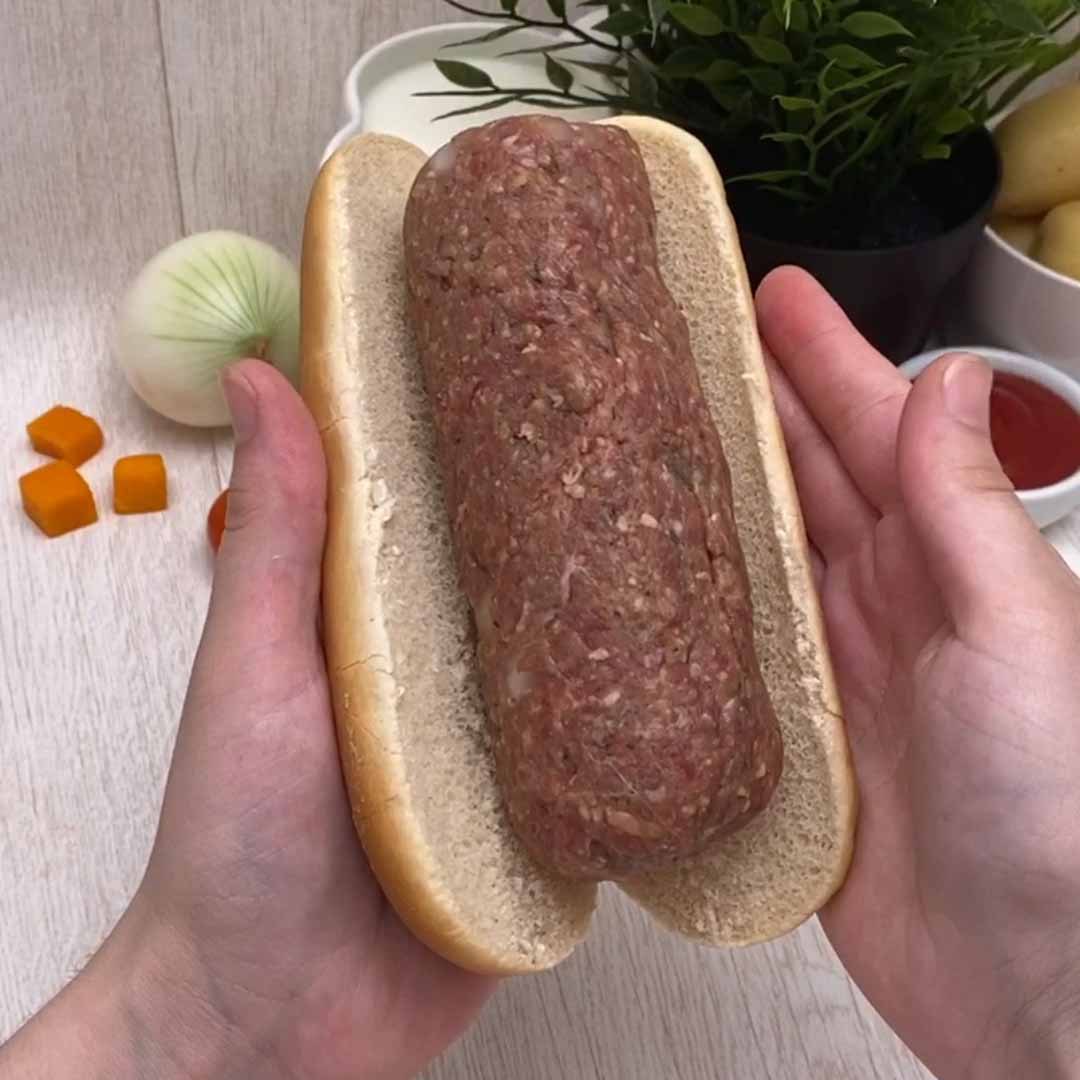 Meatloaf Sandwiches
Everything is better with mashed potatoes! 🥔🧀🥩
Total time: 40 minutes
Ingredients for 10 people
2 lbs ground beef
2 cups breadcrumbs
1 onion, chopped
1/2 cup ketchup
2 eggs
2 tbsp worcestershire sauce
Thyme
Garlic powder
Salt & pepper
8 hot dog buns
8 boiled potatoes
1 cup grated cheddar
Butter
1/2 cup heavy cream
Salt & pepper
Gravy
1 tbps milk
8 string cheeses
---
Step 1/3
Mix together ground beef, breadcrumbs, onion, ketchup, Worcestershire sauce, eggs, 1/2 cup heavy cream, thyme, garlic powder. Form into balls and then stick a string cheese into the center. Place the cheese-stuffed meat into a hot dog bun.
Step 2/3
Dice boiled potatoes and place them in the center of a pie plate, place the 8 hot dog sandwiches around the potatoes and brush each meatloaf with ketchup and then sprinkles cheese around the hot dog buns and potatoes. Place 3 tbsp of butter on top of the potatoes and bake for 45 minutes. Add 1 tbps milk and a little salt. Mash with a fork. Make a hole in the mashed potatoes and add gravy.
Step 3/3
Serve each meatloaf sandwich with some mashed potatoes and gravy. Enjoy!