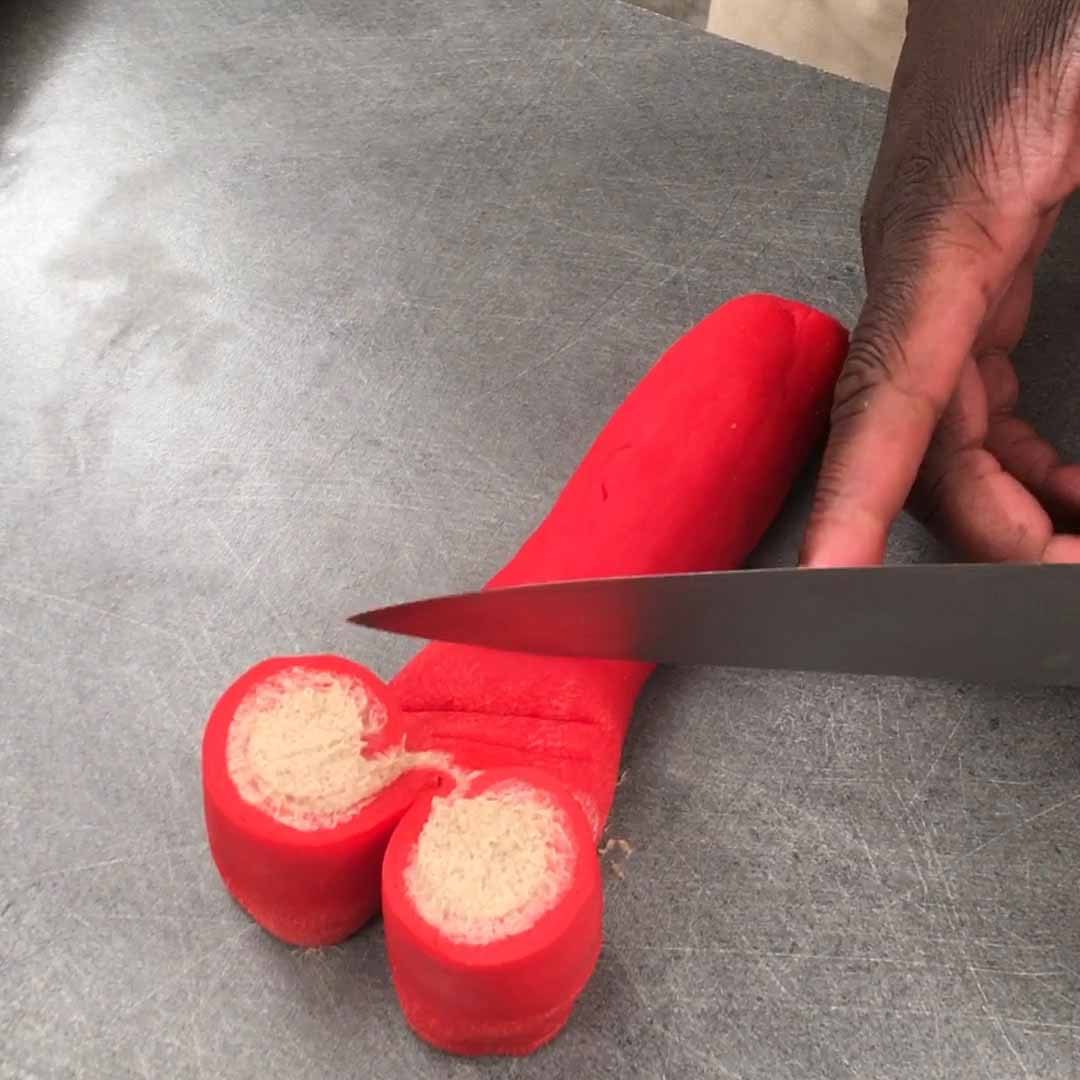 Cinnamon Roll Tower of Love
A sweet treat to show how much you care! 💕
Made by you!
Ingredients
6 1/4 cups flour
1/2 tsp salt
1 1/2 cups sugar
1/2 tbsp yeast
4 eggs
1 cup milk
Red food coloring
2 cups butter
1 tbsp cinnamon
Cream cheese frosting
Icing
Tools
1 small springform pan
1 large springform pan
Rolling pin
1. Mix together the flour, salt, 1/2 cup of sugar, and yeast, then eggs, milk, and food coloring. Mix in the 1 cup of butter 1 tbsp at a time. Knead the dough together, then chill for 1 hour. Divide into 8 pieces with 4 pieces larger than the others, and roll each piece into a log. Chill.
2. Mix together the remaining sugar and butter, then the cinnamon. Use a rolling pin to flatten the bottom half of a dough log. Cut each flattened part in half, stopping at the part that is not flattened. Cover each flattened half with the cinnamon and sugar butter. Roll up the two halves, stopping half-way up, then flip outwards. Cut criss-cross notches along the untouched half of the log, then cut it in half lengthwise. Wrap these two halves around the roll-up parts of the flattened half creating a heart. Repeat with the remaining logs.
3. Place four small hearts into a small springfrom pan, bottoms facing in. Repeat with the four larger hearts and the larger springform pan. Bake for 20 minutes at 350 °F. Unmold and let cool. On the larger heart circle, cover with cream cheese frosting. Place the smaller heart circle on top of the cream cheese frosting. Drizzle the heart tower with icing to enjoy!
Similar recipes from Chefclub