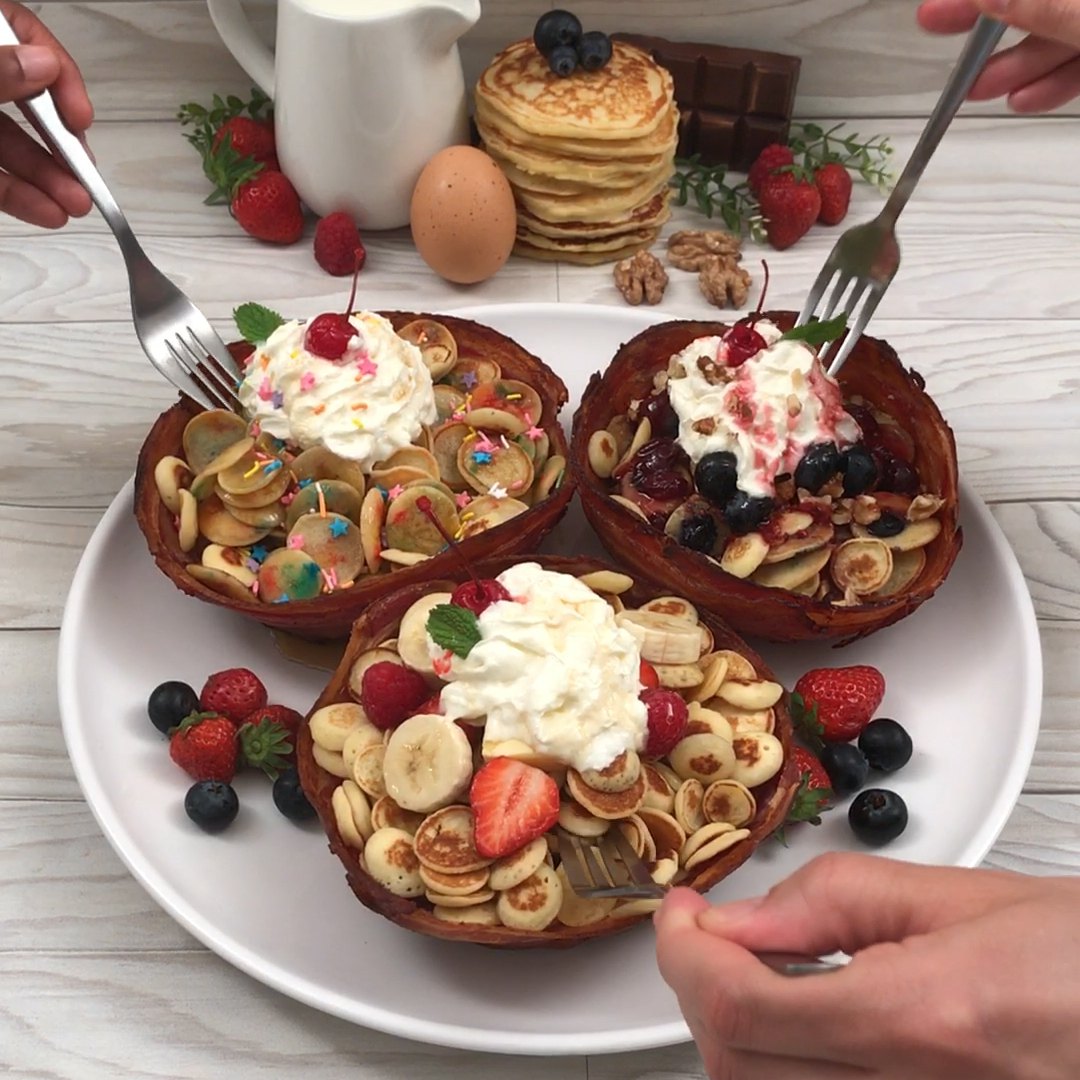 Pancake Cereal Bowls
Pancake Cereal Bowls! You're BACON me go crazy! 🤪
Made by you!
Ingredients
Bacon
2 oven-safe glass bowls
1 cup flour
2 tsp sugar
1 tsp baking powder
2 tsp salt
1 egg
3/4 cup milk
1 tsp vanilla extract
3 tbsp butter, melted
Sprinkles
Blueberries
Strawberries, for garnish
Bananas, for garnish
Sprinkles, additional for garnish
Butter, for garnish
Maple syrup, for garnish
Tools
Plastic bottle
Tea light
Skewer
1. Place bacon slices over bowl, place second bowl on top of bacon and bake for 20 minutes at 320 °F. Repeat 3 times.
2. In a bowl, mix flour, sugar, salt, and baking powder together in a bowl. Add egg, milk and butter and mix until just combined. Pour batter into empty water bottom and heat the lid over a tea light, use a skewer to poke a hole in the top and then use the water bottle to dispense the batter into a greased skillet. Cook until bubbles, then add sprinkles or blueberries if desired. Flip and quickly cook.
3. Pour pancakes into bacon bowls, add strawberries, bananas, more sprinkles, walnuts, butter and maple syrup as desired. Enjoy!
Similar recipes from Chefclub