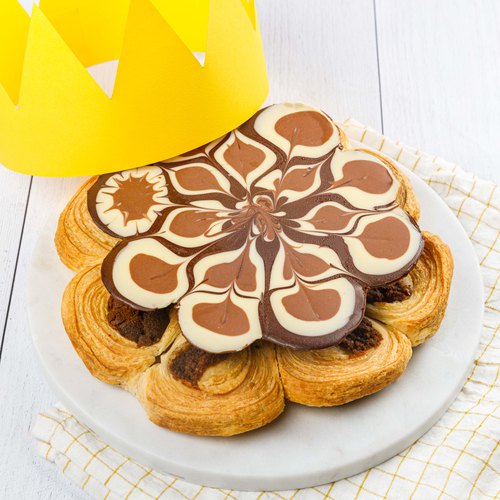 Palmier Chocolate Flower
Palmier Chocolate Flower! A blooming recipe just for you 😍🌸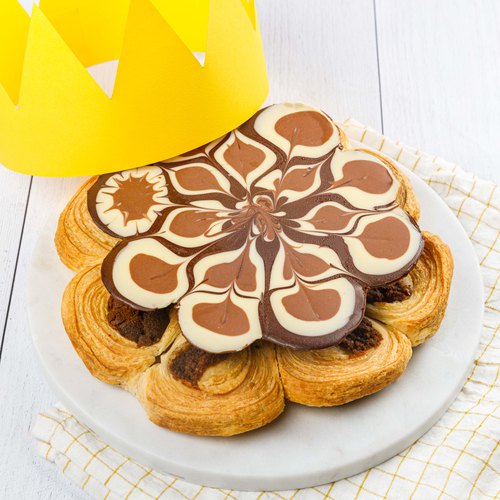 ---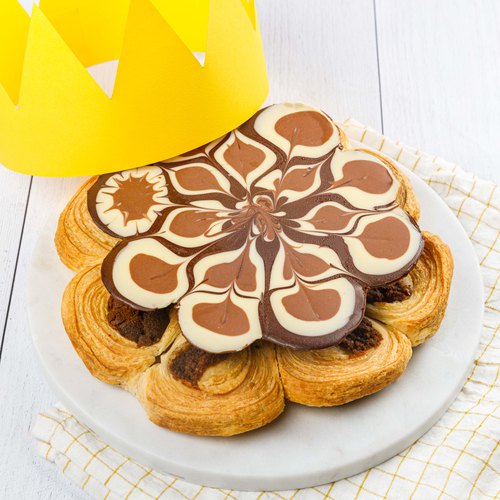 ---
Total time: 2 hours
Prep time: 40 minutes, Cook time: 30 minutes, Rest time: 50 minutes
Ingredients for 6 people
3/5 cup of butter
3/5 cup of sugar
3 egg
1 cup of almond powder
1 cup of cocoa powder
1 puff pastry
2 oz of white chocolate
2 oz of dark chocolate
0.4 cup of heavy cream
2 tbsp of powdered sugar
---
Tools
Piping bag
Cling wrap
parchment paper
Skewers
---
Step 1/4
Mix the butter, sugar, eggs, almond powder and cocoa powder until you obtain a smooth paste. Form 2 sausages of almond cream with cocoa with the plastic wrap then reserve them for 30 minutes in the freezer.
Step 2/4
Roll out the puff pastry and spread the cocoa almond cream rolls at each end. Roll the dough around the almond cream rolls. Cut the dough into 4 strips, place them on a baking tray lined with parchment paper, stretch the ends of the dough inwards to form a flower and then bake for 30 minutes at 350°F.
Step 3/4
Cut the end of a sheet of parchment paper in a rounded way to form a flower. Melt the white chocolate, the milk chocolate and the dark chocolate then pour each chocolate into a pitcher. Pour dots of dark chocolate on the end of the parchment paper and a dot in the centre, repeat the process with the white chocolate then the milk chocolate. Form inward lines on the chocolate petals using a skewer then refrigerate for 20 minutes.
Step 4/4
Whip the heavy cream, mascarpone, powdered sugar and the additional cocoa powder. Place in a piping bag then pipe dots of whipped cream in the center of the puff pastry. Place the chocolate flower on the whipped cream. Serve and enjoy!