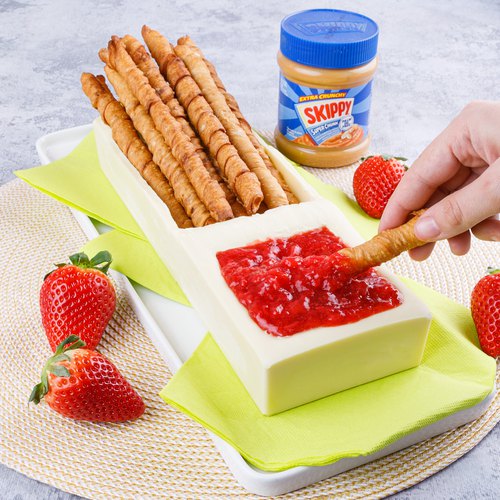 Nuts For You PB& J Treats
Nuts For You PB& J Treats! You will go nuts for this sweet recipe 🤩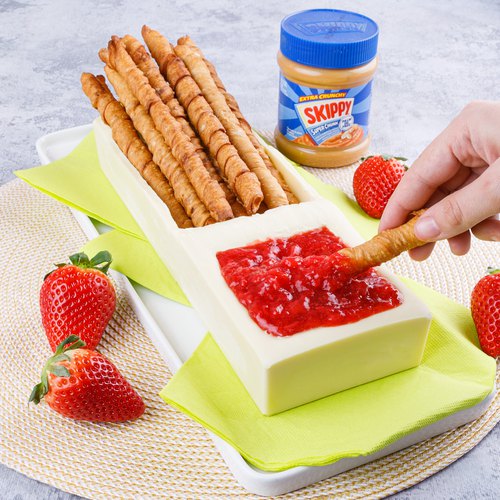 ---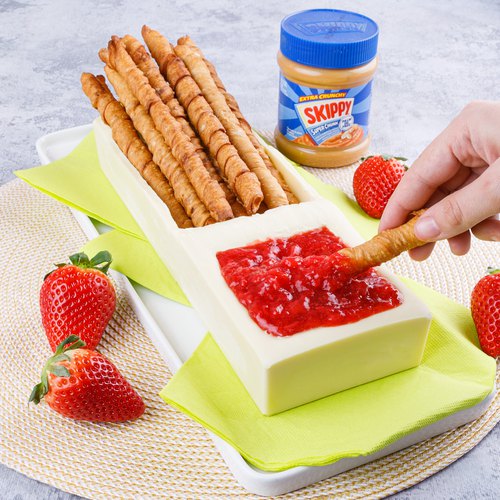 ---
Total time: 1 hour 30 minutes
Cook time: 1 hour 30 minutes
Ingredients for 5 people
1 pie crust
1 peanut butter
Vegetable oil
2 cups of strawberries
White chocolate
1 strawberry jello
---
Tools
Chopsticks
Food boxes
---
Step 1/4
Heat oil to 350°F. Roll out pie dough into a large circle. Pour melted peanut butter on top and spread covering at least half of the dough. Fold one side of the dough over the other, insuring that all the dough inside is covered with peanut butter. Using a dough cutter or a pizza cutter, cut the dough into strips. Twist the dough around the chopsticks. Roll the chopsticks on the counter to help the dough stick together. Drop into the hot oil for a couple minutes until golden brown. Continue with the rest of the dough.
Step 2/4
Mash the strawberries. Place them into a saucepan with the jello powder and water. Heat to a low boil, then remove from heat. Refrigerate until cooled.
Step 3/4
Melt the chocolate over a double boiler or in the microwave. Prepare the food boxes that will fit inside of the loaf pan without touching the sides by wrapping them in plastic wrap. Pour the melted chocolate into the loaf pan and carefully press in the boxes to create two large indentations in the chocolate (this will be used to serve the peanut butter spirals and strawberry jam). Place into the refrigerator to chill completely. To remove the chocolate, first slide a thin spatula around the edges of the chocolate and slide it out of the loaf pan. Then cut the plastic wrap from the boxes and carefully pull the boxes out followed by the plastic wrap.
Step 4/4
Pour the strawberry jello jam into the small space and place the crunchy peanut butter spirals in the large space. Serve and enjoy!