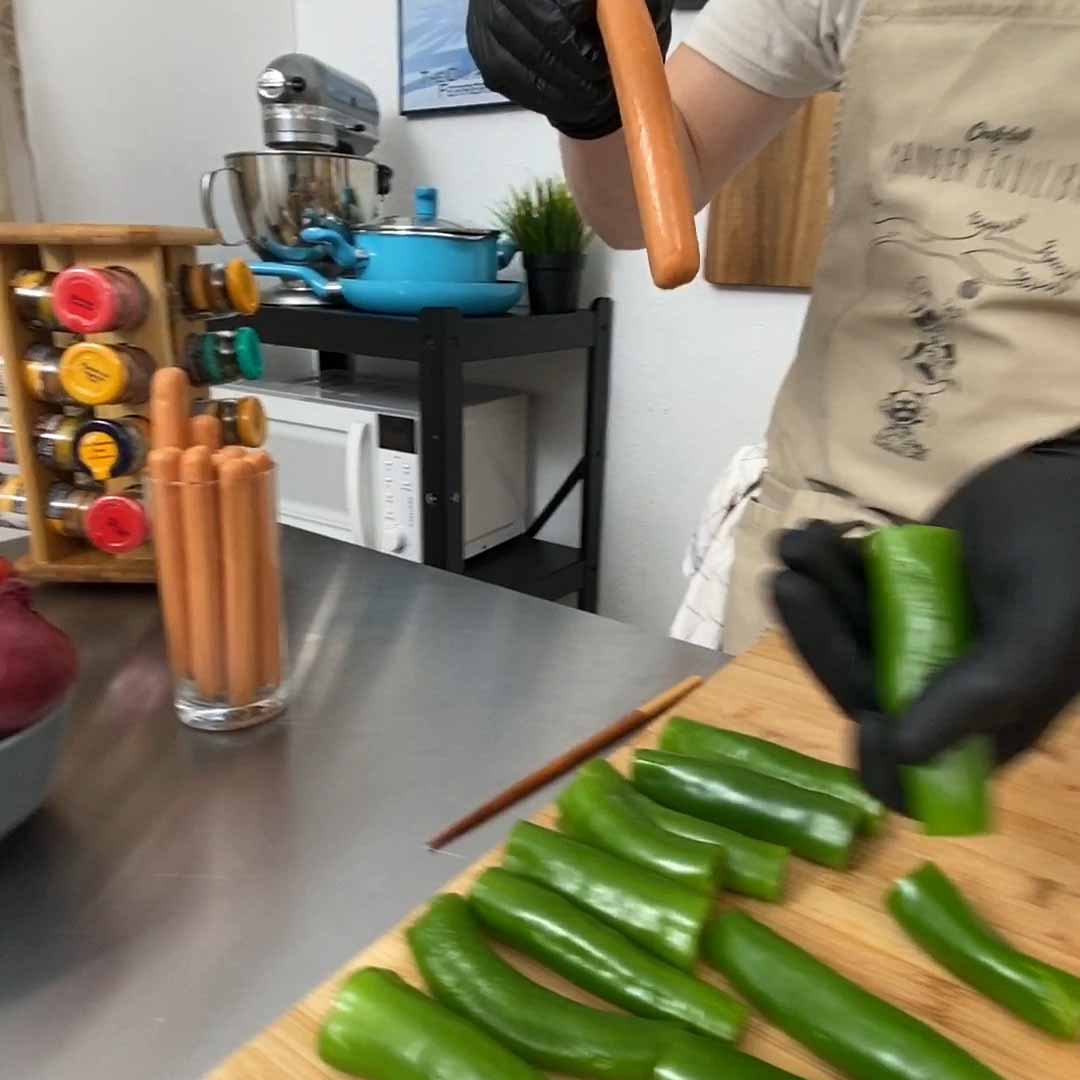 Poké Ball Burgers
How many can you catch!? 🍔
---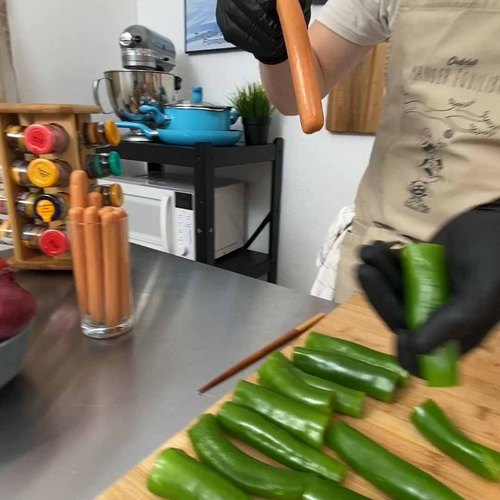 ---
Total time: 30 minutes
Ingredients for 2 people
Jalapeños
Hot dogs
Pizza dough
Egg, beaten
Olive oil
1 lb ground beef
Salt & pepper
1/2 cup tomato sauce
1/2 cup grated cheddar cheese
Tomato, sliced
Red onion
Lettuce
Ketchup
---
Tools
2 small bowls
---
Step 1/3
Cut off the ends of the peppers and remove the insides. Insert the hot dogs into the jalapeños and cut off the ends so that they fit. Roll out the pizza into a square. Arrange the jalapenos along one edge of the dough and roll it up. Cut the roll-up into 1/2 inch thick pieces. Line the small bowls with the pieces of hot dog roll-up, then bake for 20 minutes at 350 °F. Remove from the oven and brush with egg. Bake for another 10 minutes.
Step 2/3
In a skillet cook the ground beef in olive oil adding salt and pepper to taste. When the meat is halfway cooked, add the tomato sauce. After the meat is cooked, drain the grease and add the cheese.
Step 3/3
After the hot dog bowls have cooled, remove them from the bowls. Fill one bowl with ground beef and top with tomatoes, red onion, lettuce, and ketchup. Top with the second bowl and enjoy!