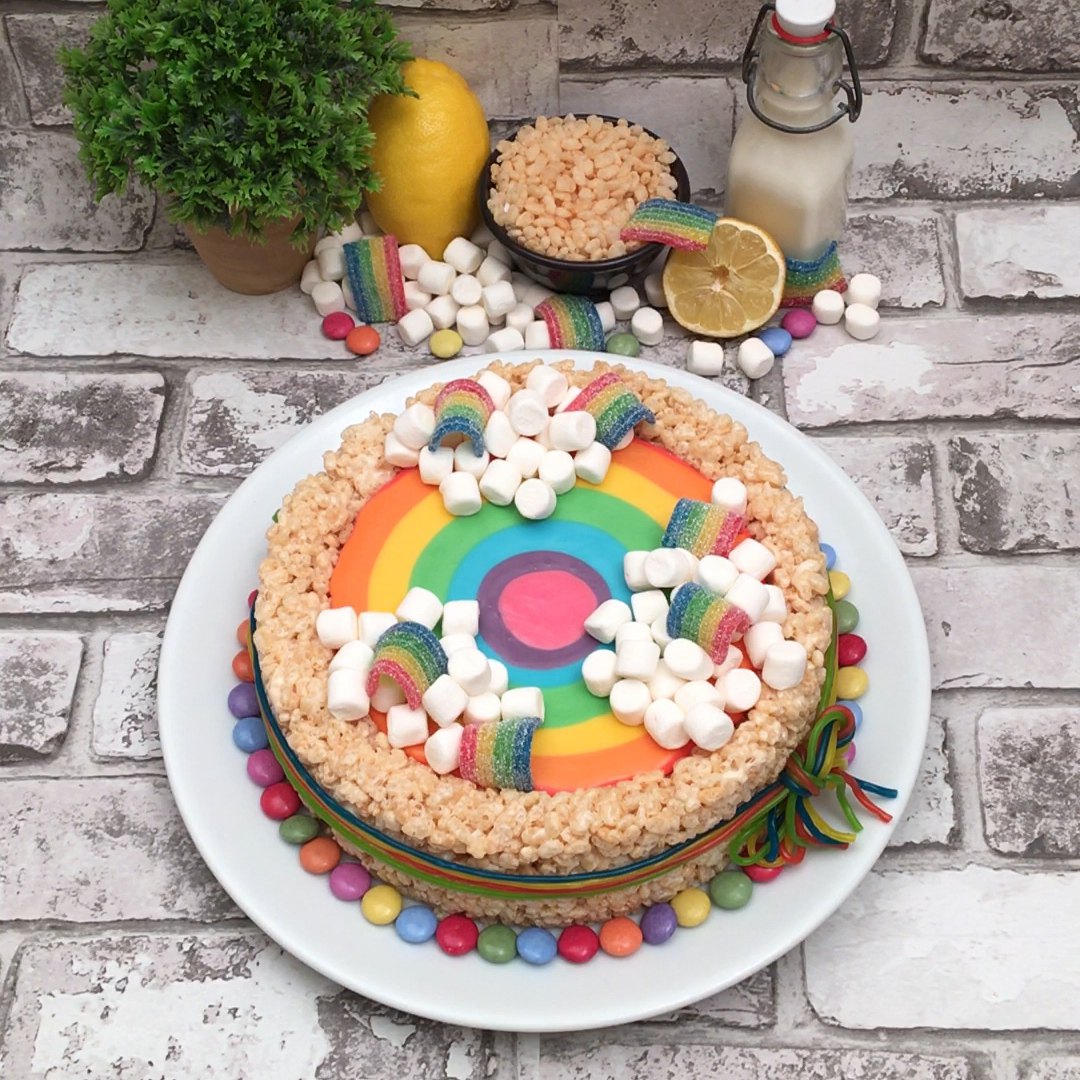 Rainbow No-Bake Cheesecake
It's so easy and so beautiful! A great one to make with the kids :)
Total time: 200 minutes
Ingredients for 8 people
6 tbsp butter
9 oz mini marshmallows
5.5 oz puffed rice
2 cups cream cheese
1 1/3 cups condensed milk
2 tbsp vanilla extract
1/4 cup lemon juice
food coloring
Haribo Miami Pik candies
Lutti Scooby Doo candies
---
Step 1/4
Melt the butter and 4/5ths of the marshmallow candies in the microwave. Add the puffed rice and stir. Put the mixture into a springform pan and press down the center to create the base of the cheesecake. Refrigerate 15 minutes.
Step 2/4
Mix the cream cheese, condensed milk, vanilla extract and lemon juice, then divide up into 7 bowls. Add a different rainbow food color to each bowl and mix.
Step 3/4
Add your first color, then put in the freezer for 5 minutes. Add the next color, freeze and repeat until you have created all of your layers. Refrigerate at least 3 hours or overnight, then remove from the pan.
Step 4/4
Arrange the Scooby Doo candies around the cake, then decorate with the leftover marshmallow candies and the Miami Pik candies. Enjoy cold.