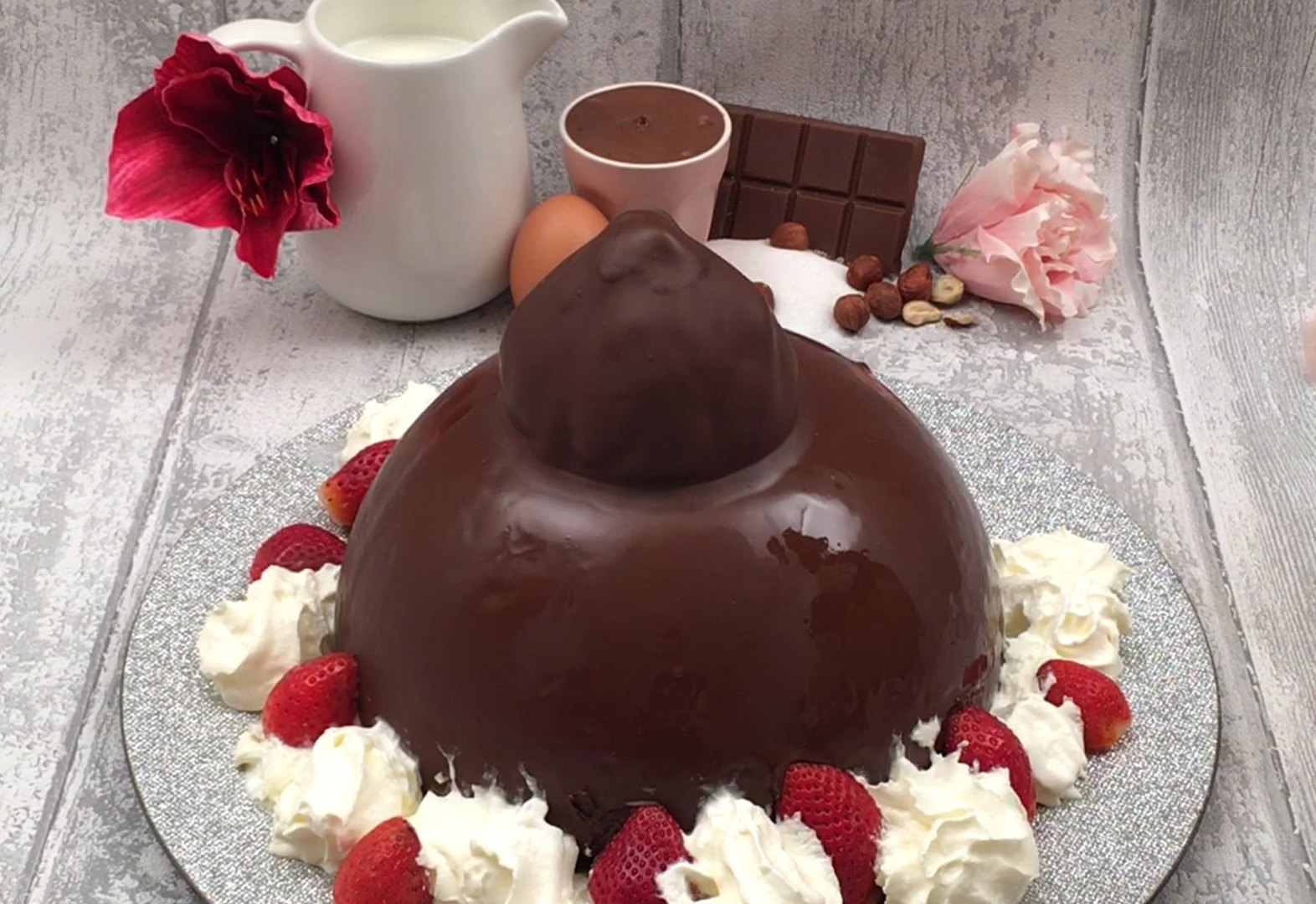 Double Decker Chocolate Cake
A Valentine's Day treat!
Chocolate, the official sponsor of Valentine's Day, is here to make your dessert a rip-roaring success!
Total time: 40 minutes
Ingredients for 4 people
1 1/4 cup sugar
2 cups flour
1/2 cups cocoa powder
2/3 cup milk chocolate
1/4 cup Chocolate hazelnut spread
8 eggs
1/4 cup butter
1/4 cup hazelnuts, chopped
3/4 cup milk chocolate, melted
---
Tools
Parchment paper
Oven-safe bowl
Plastic wrap
Oven-safe bowl
Plastic wrap
---
Step 1/4
Beat the eggs with sugar until frothy. Mix the flour with the cocoa powder, fold the the mixture into the whipped eggs and with a spatula. Do not over mix.
Step 2/4
Pour the dough into an oven-safe bowl and bake at 350 °F for 25 min.
Step 3/4
To make the mega hazelnut, melt the 2/3 cups milk chocolate and butter, let come to room temp then mix together with the chocolate hazelnut spread. Add the chopped hazelnuts.
Step 4/4
Pour the hazelnut mixture into a bowl lined with plastic wrap. Shape the hazelnut mix wrapped in plastic into a hazelnut shape and leave to rest for 10 min. Take the cake out of the oven, turn it upside down and make a hole, inside which the hazelnut will be placed. Cover the cake with melted chocolate and serve.